Be a Fashionista Birthday Girl!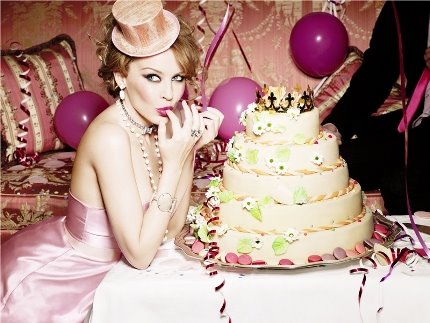 In honor of our very own FashioniSTA's birthday (Marisa) and that of our FashioniSTA boss (Jeanne), we want to make sure that everyone on their birthday looks fierce! This is the one day of the year that you can wear whatever you want without worrying about being too over-the-top or too much of the center of attention. In other words: Bring It! It's easy to wear something that is just "nice," but on your birthday, don't pass up the opportunity to shine, however you choose to celebrate! Even if you just see your birthday as making it another year, if you put the emphasis on yourself and wear something that you're excited about, I guarantee it will make your day feel truly special. There's also no rule against planning your birthday celebration around your outfit…
Dinner Out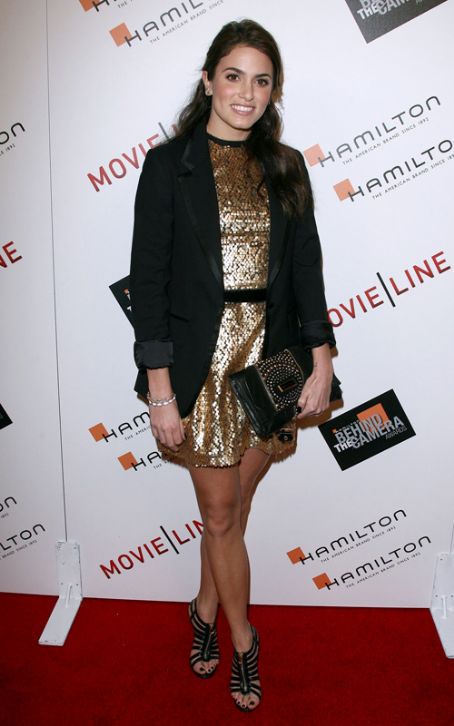 There's nothing like a low-key (or elaborate) dinner with family and/or friends to make you feel loved on your bday. If you're planning on going somewhere on the fancier side, don't be afraid to really dress up. I'm not saying to walk into the restaurant in a ball gown, but I'm just saying that no one will ever fault you for wearing sparkles or a tiered dress on your big day. A great way to tone down a sequin/metallic minidress for dinner out? Pair it with a black cashmere cardigan or a structured blazer. Or take this look inside-out and go with a sequin blazer and a black dress. To tone it down further, go with a great pair of flats in an interesting material, such as patent leather or velvet. You'll still shine, but you won't feel as self-conscious if you're not used to wearing head-to-toe sparkles everyday. You can also go with a simple dress and add sparkly shoes for an even more subdued look.
If you aren't a sparkle person, go with a sleek silhouette, whether it's a minidress or liquid leggings, accented with a statement piece. This is the time to try out that bauble necklace or studded leather jacket, Anything that is risky or you might be self-conscious to wear in the everyday is perfect. This is your special moment, you can get away with anything!
Super Sweet Party
This type of celebration takes the center-of-attention concept to another level. If you'll be dancing the night away, obviously comfortable shoes are in order, but you should also go for a non-fussy outfit to make way for your fabulous dance moves. Try a sleek bandage dress or one with cut-out or sheer detail and go dramatic with the accessories. For dancing the night away, an embellished cuff is your best option because it'll stay in place, unlike loose jewelry. With a sleek dress, outrageous shoes are always an option. They don't have to match perfectly, this is your time to wear those vibrant, metallic platforms that have been sitting in the box. Word to the wise: if you're planning on serving alcohol, leave the suede in your closet. Feel free to also use your hair as the ultimate party accessory, no one is going to tell you that glitter highlights (thank you, Beyonce) or sparkle hairspray is too much. Nothing also says you're the birthday girl like vibrant eye shadow or glitter eyeliner, just don't overdo either one, you're not a fairy and this isn't Halloween.
Should your party be more of an intimate soiree, a la Blair Waldorf's sweet seventeen, go with some drama. Try an over-the-top feminine Betsey Johnson dress, or anything with a dramatic A-line skirt (go for it in black for a less extreme look). You'll exude femininity and style, making you a true birthday fashionista.
Shopping Party
Go for the gold with a party like this, since this type of soiree is strictly FFO (For Fashionistas Only). This event is almost like a private spa party, which is becoming increasingly popular, only instead of racking up facials, you hit the sale racks. While it's definitely a good idea to keep your outfit simple for something like this – no one wants to peel off 17 layers to try on a tank top – showing up in head-to-toe black spandex should really only be reserved for Black Friday. Go with flats to make trying on shoes a cinch, and combine those with a bold sundress (weather-permitting of course) or Just keep your garments loose, you can always go with a belted tunic and then lose the belt while you're shopping.
You may be wondering what kinds of places offer these fabulous shopping extravaganzas. A lot of smaller boutiques are always willing to work with their loyal customers to set up private shopping experiences, I know that at Second Time Around, we definitely love it when customers request this.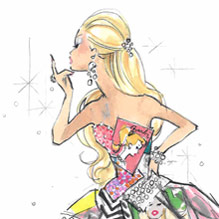 Night In
Whether you're celebrating with a spa night with your girlfriends, or a home-cooked dinner and a movie with your significant other, you can still radiate with that birthday sparkle. Since you'll be in the comfort of your own home, Nothing says "Birthday Queen" quite like a tiara paired with yoga pants, or you can sofa-glam up your outfit with a pair of leggings and an elaborate tunic in a bright color or with festive embellishments. Should you want to be the belle of your own private ball, feel free to go all out with that fabulous dress you've been dying to wear. Anything goes when you create the party rules!
Remember, anything is possible on your birthday, especially style-wise. On this day, you get a magical power to create your own dress code, so choose something that you'll love wearing and will make you feel like a true birthday girl!
~Ashley, FashioniSTA
Comments are closed.