Tip-Top Shape: The FashioniSTA Guide to Hats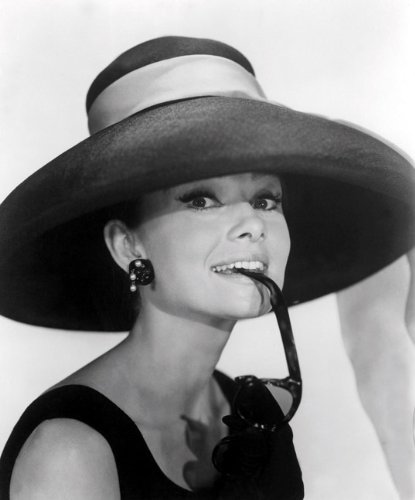 Unless you were one of the three people internationally not at least somewhat following the royal wedding or the Kentucky Derby this year, you're probably still recovering from headpiece overdose. This is a common ailment this time of year, as a collective group – fashioniSTAs and not – Americans tend to only dip a toe in the head ornamentation pool, stopping just past the point of embellished headbands. But while you may feel awkward at first with something perched atop your head, push yourself past that point, because your outfits are about to get a whole lot more interesting. (Disclaimer: Should you hate attention or cower in the face of fashion, you might not be ready for this.)
Go Derby Pretty Anywhere
The Kentucky Derby is single-handedly the best place to soak up all of what hats have to offer. At an event like this, there really is a perfect hat size. A larger, wide-brimmed option is ideal, the bigger the hat, the thinner you look, it's science. Going too small makes it look like you're balancing a potholder on your head (see Brooke Shields at the 2009 event). Keep in mind that the bigger the hat, the smaller you will look. It's science. So take a cue from this event and break out the heavy head artillery the right way for your next event, whether it's a backyard party or the social event of the season.
For a look that is streamlined yet envy-worthy, go for a structured-brimmed hat, and with this trend you can really go with any color palette. While louder colors are harder to pull off at normal events (we can't all attend the Derby), going with the right trim will make your hat read springtime rather than crazytime (see Kate Gosselin's feather disaster at this year's event). Keep the added accoutrements to a minimum, and my advice would be to avoid feathers altogether. Nothing says cheap like your hat looking like a bird crashed into it. Go with a soft organza bow or a tasteful group of a couple of flowers in complementary shades so that they blend in with the overall look, and this will also give you the option to try out bolder colors should the mood strike.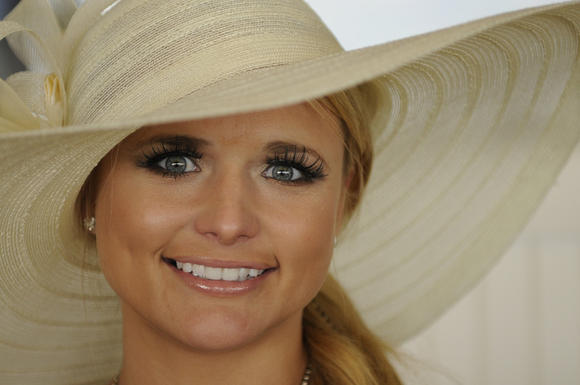 Should you want to try this out for a slightly less formal occasion than a society horse race – such as a graduation or garden party – you can definitely make it work. Going with flats and a straw or cork clutch creates a somewhat more casual feel to your ensemble, giving you the opportunity to don your Derby-esque headwear. Just throw on a Lilly Pulitzer sundress and your carefully-selected accessories and you're good to go!
Want some celebrity inspiration? Look to Miranda Lambert (right), who used the Kentucky Derby as an opportunity to throw the best bachelorette party ever, complete with a cream, wide-brimmed hat with a cream, organza bow. This is a perfect look to emulate for any event that you attend this summer!
Wedding Hats for the Royal in All of Us
Even for those of you who zoned out at the royal wedding, you probably witnessed the outrageous fashion show consisting primarily of extravagant headpieces. While not many of us are receiving invite to aristocratic British weddings, we can still take this trend to the streets. Even if you're a bolder personality-type, the Princess Beatrice hat route (which sold on eBay for over $30,000) might be too much, but a wide-brimmed, structured hat with subtle embellishment would definitely work.
Choose a single organza flower or bow in a color no more than one shade darker or lighter than the rest of the hat to ensure you don't take away attention from the bride. Or to incorporate more color, you can go with just a simple, thick ribbon at the base of the hat in a complementary pastel.  A light cream or pale yellow hat option is perfect for this type of occasion, just pair with a simple sheath dress to avoid people thinking you're making a persecuted '50s housewife political statement. A fitted cotton or wool crepe dress and matching jacket are the perfect compliments to wearing a hat at a wedding, and if you keep your other accessories to a minimum, you'll look like you just stepped out of Westminster Abbey.
If you're not totally comfortable with the full-hat trend, you can always tone it down and go with a large, ornate headband. In fact, at both the royal wedding and the Kentucky Derby, there were several examples of women going simpler on top. Since a headband is definitely more subtle, you can try out feathers, netting, flowers (or all three!) and you won't end up looking like a circus freak as long as they are somewhat proportionate to your head. While the detail should be statement-making size, make sure that the overall detail height from top to bottom does not exceed the actual size of your head. As long as the rest of your ensemble is simple, you'll be Blair Waldorf wedding-chic in no time!
You can also get in on this look if you're the bride and going for a more casual wedding. A wide-brimmed white or ivory structured hat would look great with a complementary-colored cotton dress, perfect for a summer outdoor wedding. Look to Oscar de la Renta's wedding look from 2009 (right) for inspiration, especially if you're planning on wearing a shorter hemline on your big day. You can still work this trend with a more traditional dress length, and your hat can always just make an appearance during the reception as a way to further distinguish yourself as the queen of the day.
Summer Sun Hats, Boho to Preppy
The summer weather will be here before we know it (we hope). While I'm usually the last one to put on a hat everyday, this is a great trend to try while on vacation. Go for a big, slightly floppy sun hat and pair with oversized sunglasses for a truly celeb-worthy look, completing the look with a maxi dress and flat sandals. This look is perfect for a day scouring the best getaway shopping, and can easily go from daytime chic to nighttime cool without having to add or change any articles of clothing or accessories. This is key since when you're on vacation, you want as little time as possible between you and specialty island cocktails. Marc Jacobs (right), the Gap, and Shiraleah all carry great options at every price point, and as always, check out your nearest STA for the best bargain!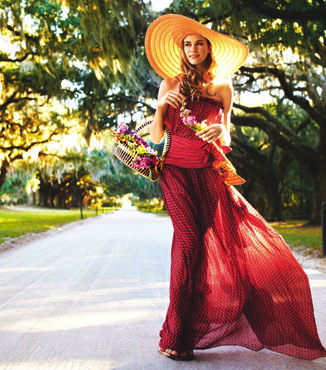 If you're looking for something to incorporate into your everyday weekend look, you can also go with a floppy hat, or try something a little more structured. For that fresh-off-the-Martha's-Vineyard-ferry look, go with a classic choice from Peter Beaton. Last summer one of our stores was fortunate enough to have a consignor bring in two hats by this designer (new in the box), let's all keep our fingers crossed for a repeat this summer! Should the natural straw look not float your preppy boat, go with a smaller-brimmed white option with a navy and white striped sash tied around the base of the hat for a new take on the nautical trend.
Remember fashioniSTAs, it's always best to take a risk with this trend, you can always take the hat off mid-event if the mood strikes!
~Ashley, FashioniSTA
Comments are closed.