What We're Wearing on the 4th of July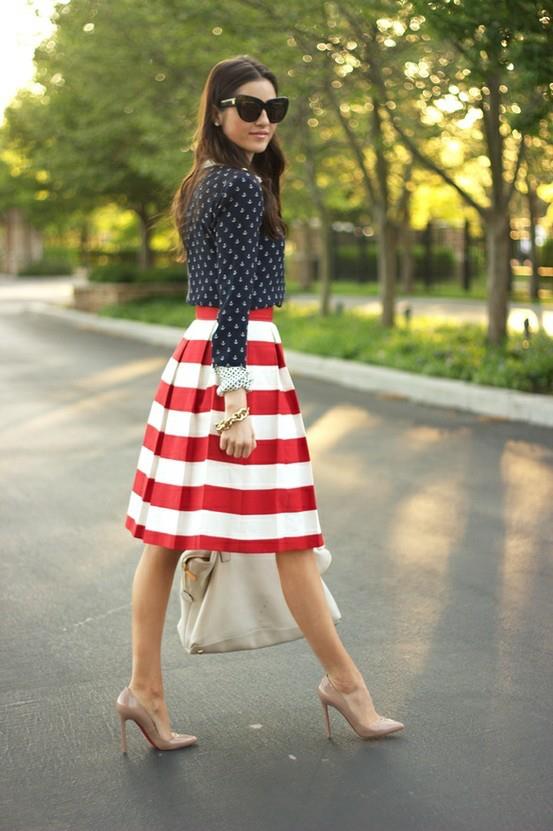 Bust out the stars and stripes. This is the time to wear them! The good ol' American flag is on everything these days. Shirts, shorts, shoes - you name it. What I love though, is mixing up the patterns with everyday pieces. Take a red pair of cropped pants and pair them with a stripped tee. Add a pair of sneakers for an effortlessly cool, girl look. Same thing goes for pieces that you already have that can be made patriotic in a snap. Take a navy piece from your closet and and red and/or white! That'll show off your personal style while showing your pride.
Got any plans for the 4th? Tell us in the comments below!
~Taylor, fashioniSTA intern
Photo Credit: Pinterest
Comments are closed.