Posts tagged
eco-friendly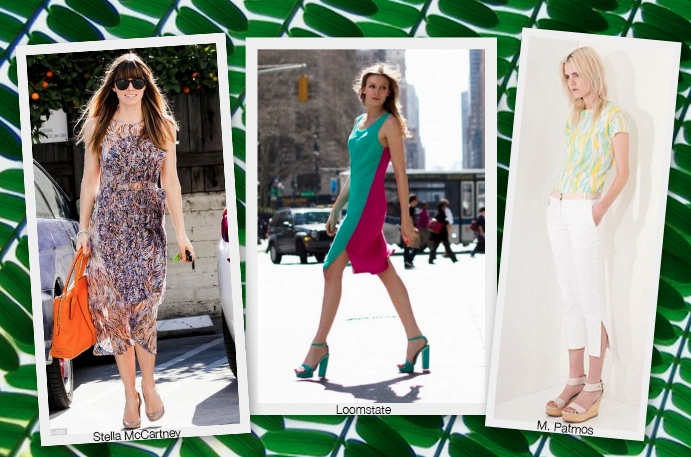 It's easy to get lost in the little things in our daily lives—we're often too preoccupied with work, school, family and friends to think about much else. However, Earth Day is approaching on Monday, April 22, and it is a day when we should put those petty issues aside and express our gratitude for the thing we take most for granted, the Earth.
There are numerous ways to give back to the Earth, from the smallest act of recycling and drinking from reusable water bottles to volunteering time to plant trees or installing energy-efficient appliances in your home. However, it doesn't stop there. Your wardrobe can be just as eco-friendly as your lifestyle. Here's how:
Buy Used/Consign
I'm not mentioning this just because this is the Second Time Around blog; buying used clothing is one of the biggest ways to be environmentally friendly with your fashion. Think about it: the amount of fuel and resources it takes to manufacture clothes and accessories is enormous. By purchasing clothing from a consignment store, you're saving the energy and supplies that would ordinarily be used in the production of new clothing. Buying from consignment stores is not only good for the Earth—it's good for your wallet, too! Consignment stores offer great deals on gently worn clothes and are a moneymaking eco-friendly alternative to tossing your last-season pieces in the trash.
Check Out Eco-Friendly Designers
There are numerous designers (both indie and more prominent) who take pride in their environmentally friendly designs. Loomstate is a mainstream clothing company that produces organic cotton clothing using "socially and environmentally responsible methods of production." Another eco-friendly designer is Marcia Patmos, of M. Patmos. After spending a decade at luxury label Lutz + Patmos, she created her own brand, creating socially conscious and environmentally friendly pieces. Stella McCartney is probably the most prominent eco-fashion designers. Her designs are famously vegan, along with an emphasis on using organic and sustainable fabrics.
Share With Friends
In my sophomore year of college, I lived with seven other girls. Sounds crazy, right? It actually was one of the best experiences of my life. Not to mention, I probably spent less time and money shopping than I ever had before. Why? Because we raided each others' closets all the time. There was rarely a day each week when a roommate wouldn't ask to borrow an item of clothing or just browse through each others clothes. Borrowing clothes is a great way to practice environmentally friendly fashion, because like consignment shopping, you're not adding to the pollution and resources it takes to produce new clothing. Not to mention, that sundress hanging in your best friend's closet probably looks better on you anyway.

For more eco-friendly style inspiration, be sure to check out our Going Green: Your Closet and Going Green: At Home Pinterest boards!
~Alyssa, fashioniSTA
(image credits: flickr.com, vogue.com, dailymail.co.uk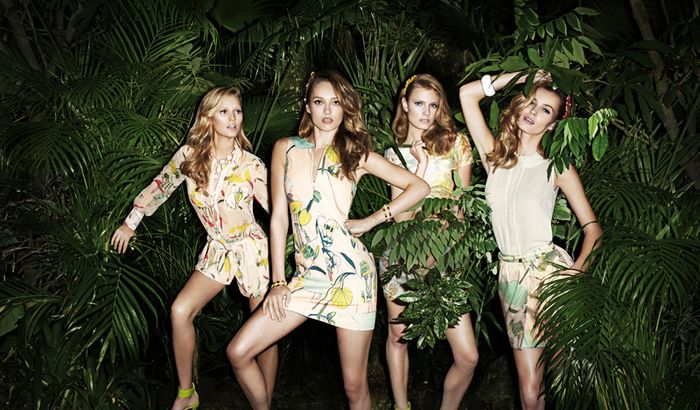 It's easy to go a little green in your closet, whether it's an organic t-shirt here or a vegan leather bag there. But if you're someone who craves high-end designers, you're also in luck. A number of designers are jumping on the eco bandwagon to offer green pieces or full lines of earth-friendly items. Here are a few of our favorites that are sure to make you and the earth look good.
Stella McCartney: This is the mothership of high-end, non-leather/non-fur fashion. While this label does use wool and silk in some of her designs, some of her shoes and handbags are completely vegan, while all of them are leather and fur-free. This label is living proof that you don't need leather to be considered high-end, which is a pretty incredible realization out of an industry that glorifies leather-loving labels like Louis Vuitton and Hermes.
Edun: High-end, but slightly more contemporary, this label has emerged as a fashion week power player. Using only certified organic cotton grown and stitched in sub-Saharan Africa, Edun's line is all about promoting sustainability through making change in Africa. They have a real positive relationship with the continent, and encourages us all to change through fair trade.
Organic by John Patrick: Devoted to sustainable fashion, John Patrick pioneered a line that uses natural fibers such as organic wool, flax, cotton and recycled fibers. Discovering that one could grow cotton in different colors, he has produced lines sold by Barneys and has been recognized by the CFDA/Vogue Fashion.
H&M Conscious Collection: While it doesn't scream upscale, I think it's worth mentioning since it's such an omnipresent brand, with everyone from teenagers to celebrities flocking to the store. This new Conscious Collection is made from organic cotton and  And with its recent announcement of its high-end line "& other stories," maybe it will be another label to take green upscale.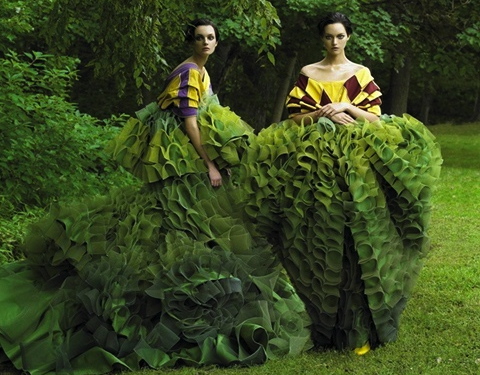 We all know that we should try to be a little more eco-friendly, but sometimes we don't know where to start, especially when it comes to our closets. Checking out eco-fashion buzzwords, it's not always clear what they mean. Finding yourself stumped? Well here's a handy little guide to make eco-shopping a little easier.
Organic: This means that no pesticides, chemicals or genetically modified seeds were used in growing the materials used to make the clothing. However, some dyes used to color the clothing are chemical, so make sure you do some research on the company if this is a deal-breaker for you.
Vegan: No animal products were used to create the item. This includes wool, silk, down, leather, suede and fur. Going vegan can reduce your carbon footprint because the processes to make non-vegan materials can involve harmful chemicals and depletion of natural resources.
Sustainable: Refers to items that are eco-friendly, generally meaning organic. Any fashion that reduces your carbon footprint can be labeled sustainable.
Bamboo: A type of grass that grows quickly and in a variety of climates. The reason it's lauded as being green is because it can be grown without the use of pesticides and regrows quickly after it is cut. However, sometimes chemicals are used to convert bamboo into clothing.
Consignment/Swapping: This is the equivalent to recycling your clothing. You're reducing your carbon footprint by not increasing the demand for new clothes (where the process uses chemicals as well as natural resources). However, not all clothing that is consigned or swapped is organic or vegan.
Do you have a buzzword that you're confused about? Let us know on Facebook!