Posts tagged
gowns
Spring is right around the corner (according to the calendar), which means that prom season is upon every high school fashionista. Instead of blending in with every black dress that hits the dance floor, assert your style stardom by taking a cue from this year's red carpets. This year's trends range from pastel hues to gold embellishments, so choose a trend and dive right in!
1. Bejeweled Beauties
Another hot red carpet trend has been unexpected accessory sparkle. From backwards necklaces (hello, Jennifer Lawrence at the Oscars) to embellished brooches styled as hair clips, claim your style star status by styling your jewelry in unconventional ways. You can also kick this trend up a notch by using colored gemstones, or by doing a larger statement piece. Grab a statement necklace – like these – and finish it off with a smaller hair jewel or an oversized cocktail ring.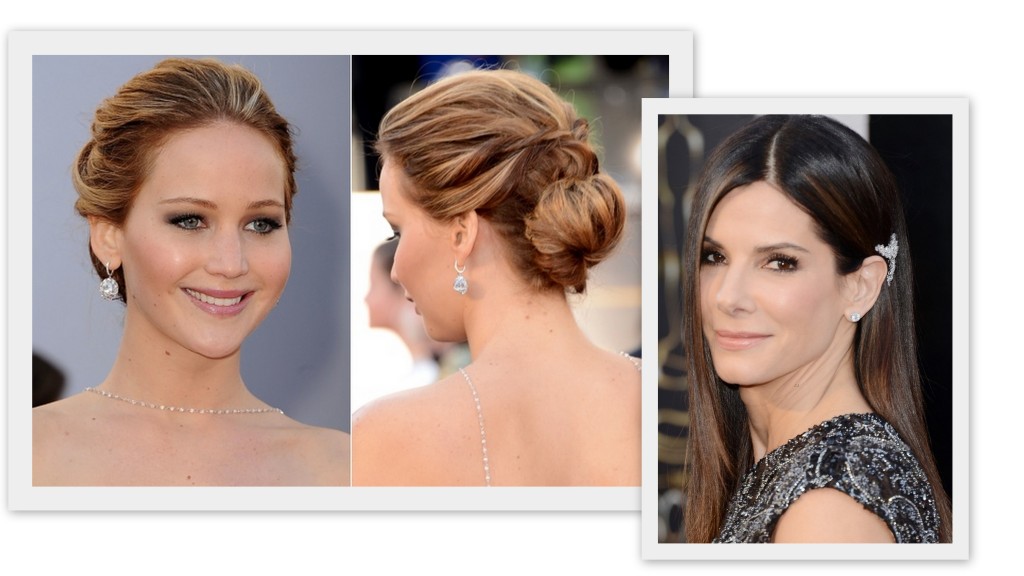 2. Lighten Up
If you watched any of the Oscars red carpet coverage, then you saw the endless parade of pale-hued gowns that graced the event. Trying out a pale pink, blue or gray dress is very on-trend and it is also a classic color palette that won't embarrass you later. You also don't need to be afraid to embrace white, you can easily pull off the trend by going with a sleek silhouette instead of something tulle-enhanced to avoid looking bridal.
3. Go Bold for Gold
Last year was all about the neon, but this year has been focused on embellishments and gold accents. Whether you're comfortable going for gold like Kate Hudson at the Golden Globes, or you like the whole pseudo-lamé thing like Jennifer Lawrence at the premiere of The Hunger Games, this is definitely a trend for the bold. To try it subtly, go with a large, gold statement necklace, or belt a black gown with a high-shine gold belt. Don't forget the gold-embellished clutch!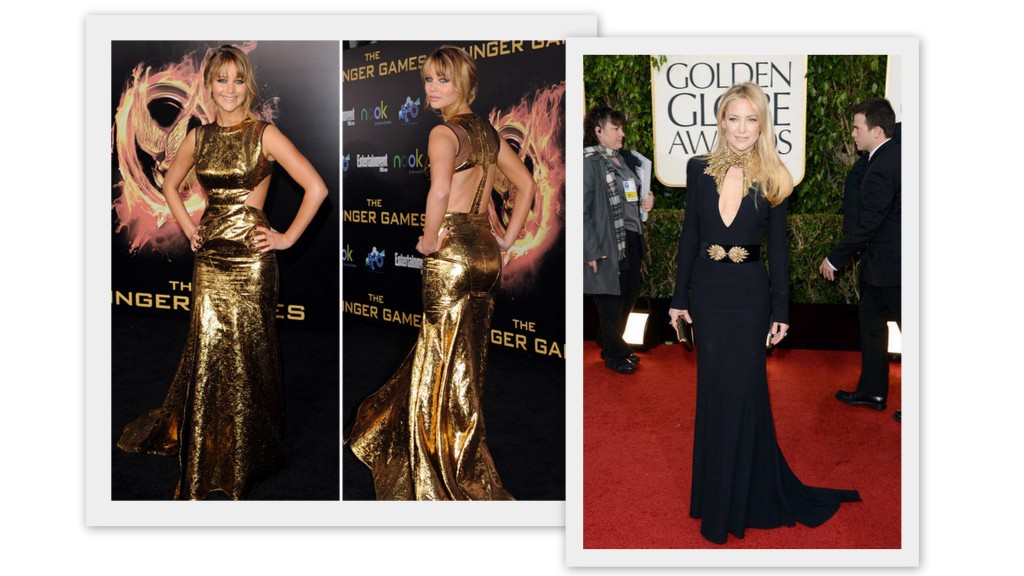 4. Matching Colorblocking
If you're looking to go with a bright color, pair your accessories accordingly. Not only is colorblocking still a huge trend - read: a bright pink dress with a yellow or blue clutch - Another great red carpet look is matching your shoes/bag to your dress, or choosing a close shade and playing off the monochromatic look. To take on this trend with an unexpected silhouette, go with a t-shirt-inspired sleeve – like that on Nina Dobrev at the SAG Awards or Niki Reed at the Golden Globes after-party. This unexpected silhouette is strikingly modern without being too trendy.
5. Softer Shades on Your Face
Stark makeup has had its moment, but it was refreshing to see a more ethereal look on many of the red carpet stars this year. From Amanda Seyfried at the Oscars to Nicole Richie at the Golden Globes, pastel hues were a huge hit with young Hollywood. Plus, while bold makeup shades can make you look older, no one wants to look washed-up at their own prom.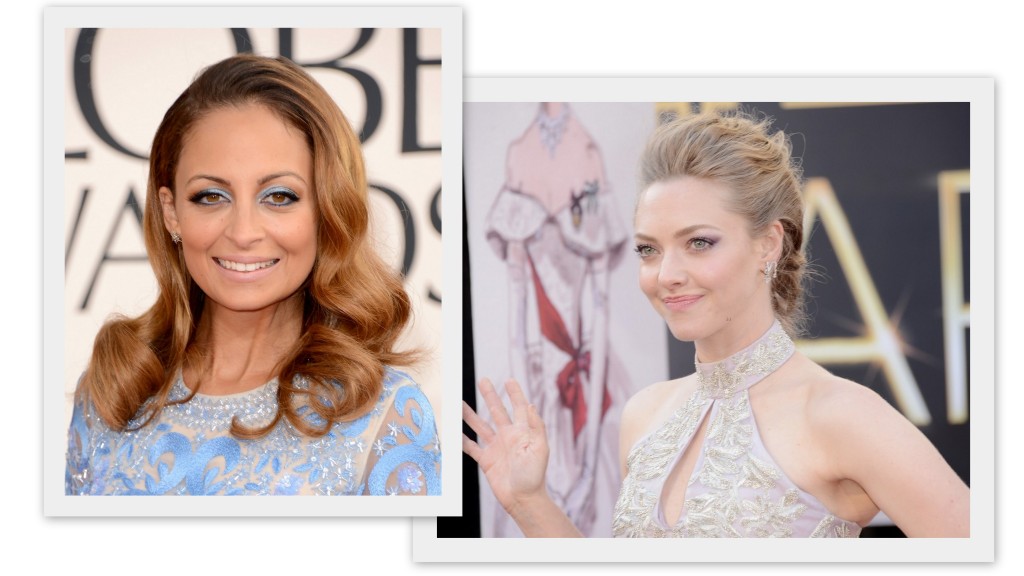 Want to get the inside scoop on this year's prom must-haves? Join us at our Haddonfield, NJ store on March 16th from 12pm – 6pm for our exclusive prom event! You can bring in your unwanted gowns and consign them, browse our first selection of prom dresses, snack on sweets, enter our giveaway for a $50 gift card, plus watch hair and makeup demos from two stylists with the Verde Salon in Collingswood. See you there!
Photo credit: JustJared.com; PopSugar.com; FashionMagazine.com