Posts tagged
Stella & Dot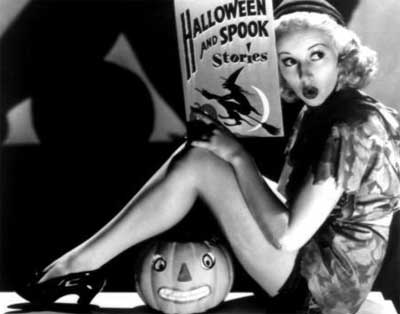 Happy hump day ladies! We only have to endure three more days this work week before our alter egos get to come out to play! Can't wait till then to spread some Halloween fear? Don't fret, we've come up with some fun and affordable ways you can incorporate your Halloween spirit into everyday wear!
Bewitchy Jewels
Try adding a touch of creepiness to your jewelry this week. Remember those neon green and orange spider rings we wore as kids, why not bring 'em back and pass them around the office? Or for a more grown up look, mix a little scary-glam into your accessories. Betsey Johnson has a ton of Halloween inspired jewelry – actually in true Betsey fashion, we're gonna have to guess that this jewelry is most likely part of her regular line. From rhinestone encrusted skull earrings (shown below, right) to spider adorned bangles, you can count on Betsey for a funky, one of a kind piece to add to any outfit. Or if you're looking for pieces you can wear over and over again, check out Stella & Dot's Renegade line. Mix the Renegade cluster bracelet (shown below, left) with a rhinestone snake wrap for a touch of Halloween creepiness, then after the holiday is over, mix it with all your other bangles throughout the fall and winter seasons for an edgier look.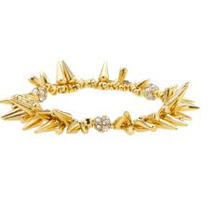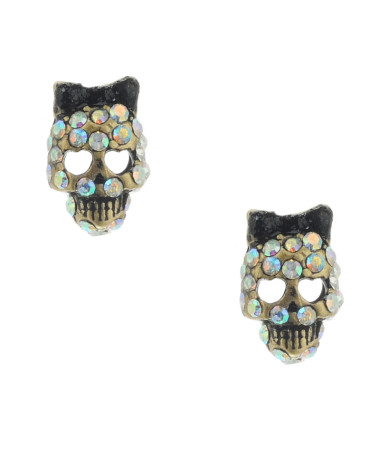 Spooktacular Makeup
Sure being at the office or out running an errand or two may not warrant full on face paint, but there are simple make up tricks that can bring a little haute to Halloween makeup details. To glam it up, try cat-like eyeliner, glittery eye shadow, false eyelashes or some colored mascara – but not all at once, we are going for subtle, not clown-like here! Nail polish is also a great way to add a little Halloween spirit to your everyday outfits. Paint all your nails black, leaving one blank, then paint that nude nail orange and add a dash of sparkle to one or all of your fingers. If you're looking for something a little more fun, try out a candy corn, ghost or jack-o-lantern design.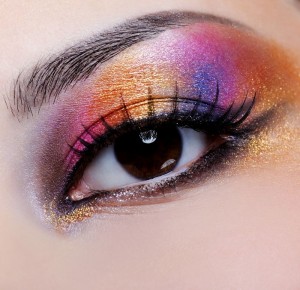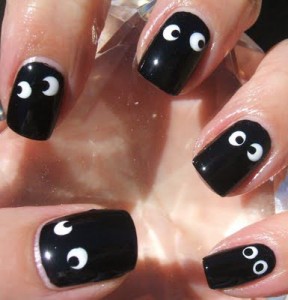 Haunting Finishing Touches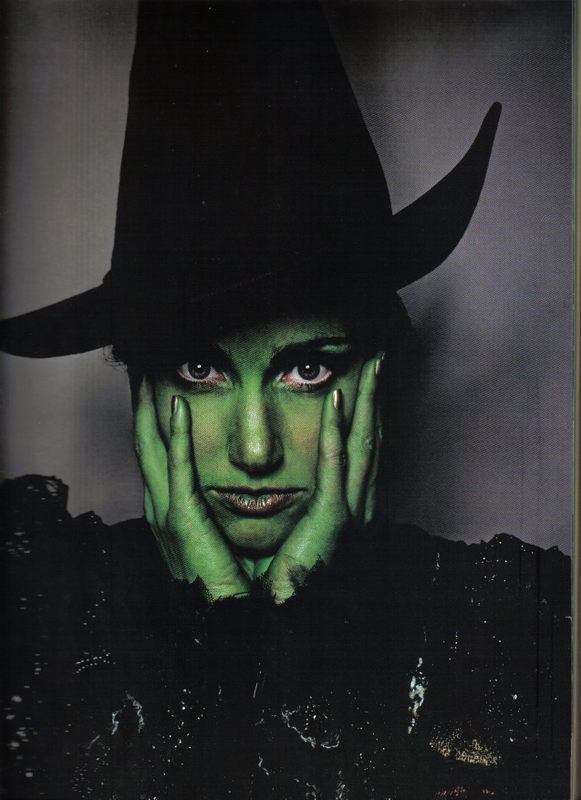 To add a dash of fun to your outfit on Monday, pair a Halloween themed tee, like one with a skeleton or pumpkin print, under a blazer. A tee paired with a fitted blazer is always a yes, especially when that tee has an awesome print on it. If your work is more professional and less business casual, pair a skirt with spider webbed or animal printed stockings and a taller boot to show off just a hint of Halloween spirit.
Channeling your inner good girl? Dig out those ruby red slippers you wore when you were Dorothy that one time in college and pair them with navy cropped pants and a white button down. Top off the look with traditional pig tails with a curl at the end or a sparkly red headband.
Feeling a little wicked? Nothing gets you in the spooky spirit like coordinating different black pieces to create a chic homage to witches everywhere. Go with tight black pants, a sheer black top and a chunky black sweater, accenting your look with a sparkly statement necklace and green nails to bring out your inner Elphaba (right). Top off your look with your favorite betwitching headpiece – whether it's a black feathered headband or a fedora. You can also go the extra witching mile with pointy-toed shoes in black patent or matte leather.
Remember, for a quick fix, mix black with some sparkle for an instant boost of Halloween glam!
~Kristen, FashioniSTA