Archive for
March 6, 2013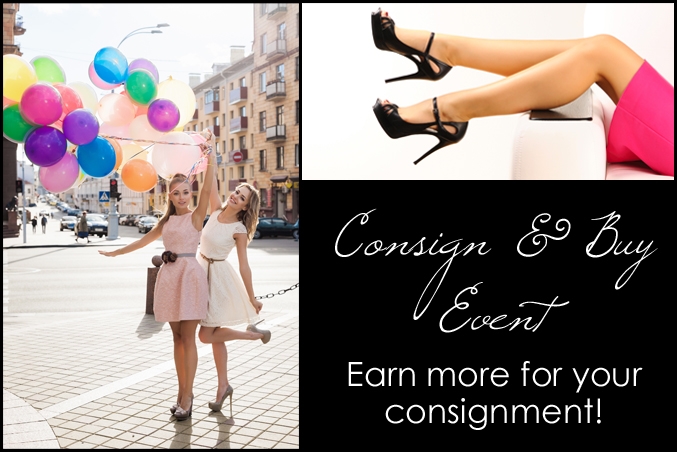 We all love a good promotion (who doesn't like getting an extra discount or added perk?), but there are certain ones that really break the mold. For us, it's the Consign & Buy, easily our favorite STA initiative, and it's not just because everyone gets a 50/50 split (10% more than usual). Whether you're a shopper or consignor, this is the promotion that beats them all. Allow us to break it down for you…
1. It makes spring cleaning about 1000 times easier. Have you looked at your closet lately? Yeah, we know, it's scary (don't worry, we're in the same boat). It can be daunting enough to rifle through your wardrobe, nevermind think ahead to making a consignment appointment. With this promotion, you don't need an appointment! You can just put your items in a bag and drop them off at any STA store on your way to brunch or dinner. (Can you tell we like to eat?)
2. You get extra STA credit that you can use on the items you want, and it's easier than you think. Unless you go years without cleaning out your closet, you might think that you don't have enough to maximize your extra STA credit. Most people don't think to look at their accessories when cleaning out their closets, but bringing in jewelry, sunglasses and other small accessories is a great way to capitalize on the credit.
3. Tons of new product, enough said. A Consign & Buy makes it so easy to consign your items, the amount of new merchandise that goes on display is incredible. Plus if you've taken advantage of the consigning part of this promotion, you can shop these new goodies using your extra STA credit!
4. No wondering about your drop-off. With a Consign & Buy, a store associate will immediately evaluate your items, so you know right away what has been accepted and you can take any unaccepted items home with you. You get the best of both worlds with this promotion, you don't have to make an appointment, but you get all of the benefits of one.
What are you waiting for?! Get yourself to any Second Time Around store from Thursday, March 7th - Sunday, March 10th to get in on the best promotion around!