Posts tagged
70's
It is only the middle of May, but with this dreary weather, who isn't ready for the summer heat and summer shopping?!
Sophisticated 70's
It looks like the 70's are back! High-waist pants and bell bottoms are coming back in. For a more sophisticated look, pair these pants with a neat, silk blouse. Add rings, bangles and pendants to your outfit for a 70's boho look. To complement this 70's look you may want to try a long flowing hairstyle, or be more daring in a sleek bob.
Ladylike 60's
The 60's are making a return this summer with a very classic, feminine look. The late 50's, early 60's featured a very ladylike,feminine style. The mid 60's are when bright patterns and mini skirts came about. Longer, wider, more comfortable skits pair nicely with a floral top. Lightweight fabrics and light colors make for a cool and comfortable hippie chic outfit. Cat eye sunglasses are also very fashionable this season.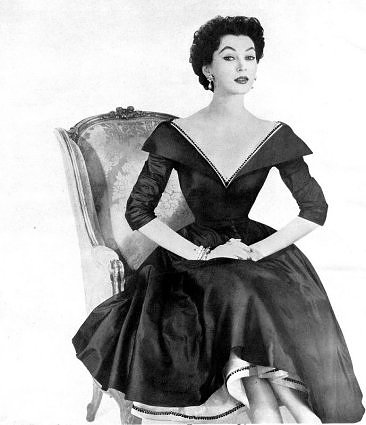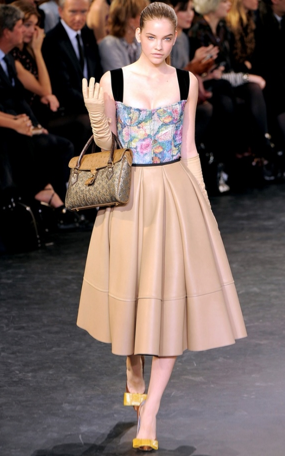 Biker Chic
Military chic is slowly fading out as the biker chic trend takes over. Retire your military jacket and invest in a classic motorcycle jacket. You can wear a motorcycle with just about anything, and you are guaranteed to make a statement. Try some leather pants with your jacket. A quilted-leather skirt is also very biker chic. Another statement piece for the motorcycle look is the biker boot – they shouldn't be hard to come by in stores this season.
Sheer Maxi Dress
Since the maxi dress has now become a part of almost every woman's wardrobe, why not make it sheer? Keep it classy, but go sheer!
One-Pieces
Jumpsuits and playsuits are a popular trend this summer. Anything one-piece is in style. Several styles of one-pieces include overalls, evening, tailored, flowing, sporty, and basic. Jumpsuits come in various lengths that serve for different ways to wear them.
Crop Top
Hit the gym to get ready for the crop top trend! But don't worry, not all crop tops are meant to show off your entire stomach - there are elegant crop tops that show only a little bit of your midriff with creative cutaway detailing.
Kitten Heel
Going along with the 60's look, kitten heels are making a return. Although they are comfortable and complement a ladylike outfit, they are clearly not as sexy as other heels: "Kitten heels are like the ugly step-sister of the heel family."  What do you think??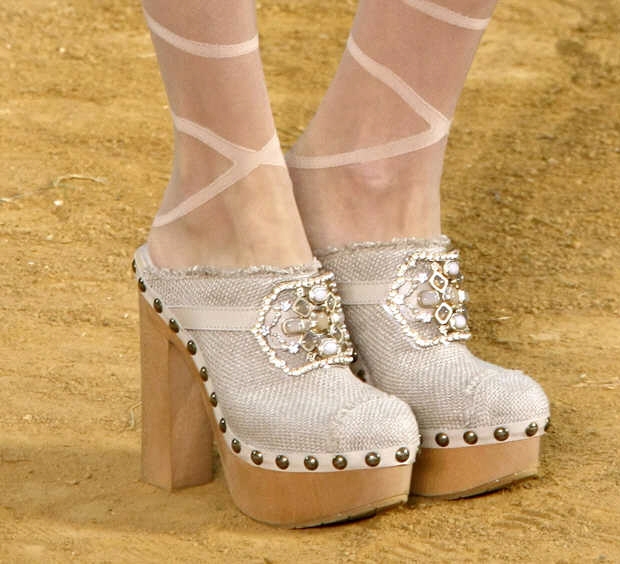 Clogs
In contrast to the kitten heel, wooden clogs are popular this summer. The chunky awkward clogs are becoming increasingly popular. Maybe they aren't as uncomfortable as we remember?
We refuse to let this weather get us down!  We would rather get ahead of ourselves and prep for the summer sun.  Until next time fashioniSTAs….