Posts tagged
60's
It is only the middle of May, but with this dreary weather, who isn't ready for the summer heat and summer shopping?!
Sophisticated 70's
It looks like the 70's are back! High-waist pants and bell bottoms are coming back in. For a more sophisticated look, pair these pants with a neat, silk blouse. Add rings, bangles and pendants to your outfit for a 70's boho look. To complement this 70's look you may want to try a long flowing hairstyle, or be more daring in a sleek bob.
Ladylike 60's
The 60's are making a return this summer with a very classic, feminine look. The late 50's, early 60's featured a very ladylike,feminine style. The mid 60's are when bright patterns and mini skirts came about. Longer, wider, more comfortable skits pair nicely with a floral top. Lightweight fabrics and light colors make for a cool and comfortable hippie chic outfit. Cat eye sunglasses are also very fashionable this season.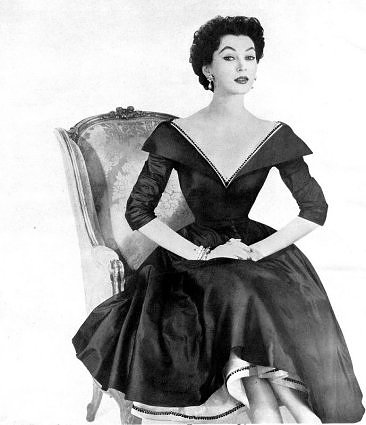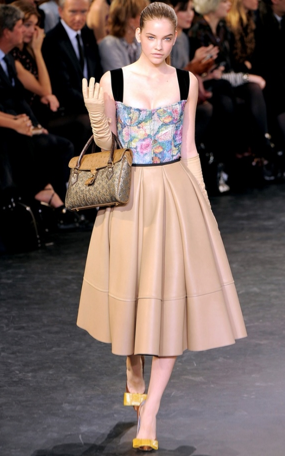 Biker Chic
Military chic is slowly fading out as the biker chic trend takes over. Retire your military jacket and invest in a classic motorcycle jacket. You can wear a motorcycle with just about anything, and you are guaranteed to make a statement. Try some leather pants with your jacket. A quilted-leather skirt is also very biker chic. Another statement piece for the motorcycle look is the biker boot – they shouldn't be hard to come by in stores this season.
Sheer Maxi Dress
Since the maxi dress has now become a part of almost every woman's wardrobe, why not make it sheer? Keep it classy, but go sheer!
One-Pieces
Jumpsuits and playsuits are a popular trend this summer. Anything one-piece is in style. Several styles of one-pieces include overalls, evening, tailored, flowing, sporty, and basic. Jumpsuits come in various lengths that serve for different ways to wear them.
Crop Top
Hit the gym to get ready for the crop top trend! But don't worry, not all crop tops are meant to show off your entire stomach - there are elegant crop tops that show only a little bit of your midriff with creative cutaway detailing.
Kitten Heel
Going along with the 60's look, kitten heels are making a return. Although they are comfortable and complement a ladylike outfit, they are clearly not as sexy as other heels: "Kitten heels are like the ugly step-sister of the heel family."  What do you think??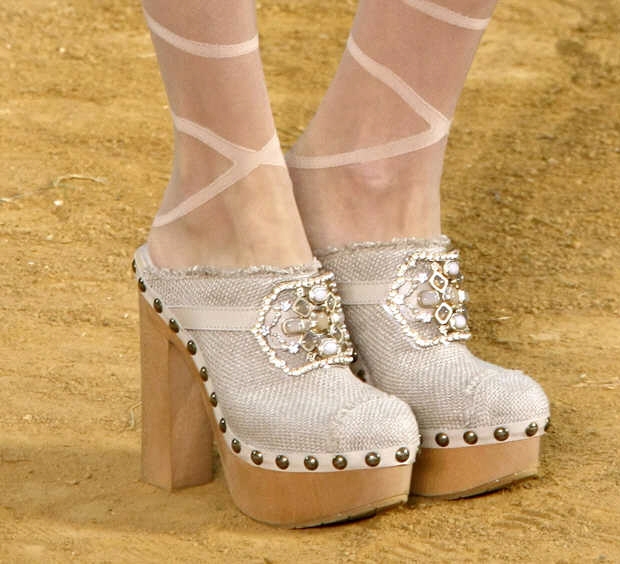 Clogs
In contrast to the kitten heel, wooden clogs are popular this summer. The chunky awkward clogs are becoming increasingly popular. Maybe they aren't as uncomfortable as we remember?
We refuse to let this weather get us down!  We would rather get ahead of ourselves and prep for the summer sun.  Until next time fashioniSTAs….
If you follow fashion trends, you may have already figured out that one secret to staying current is simply identifying styles from the past and wearing them in new ways.
Retro is the new modern, and there's no better way to dress vintage than by wearing the real thing. "Vintage" is usually defined by the era of 1940 to 1980 — earlier than 1940 would be considered "antique" clothing. While today's designers often reproduce looks from the past with a few modern twists, there's a certain satisfaction in wearing an authentic vintage dress, skirt or sweater. It gives you a fashionable flair and is always a conversation-starter.
But pulling it off isn't always the easiest. However, if you follow a few key guidelines, it can become as effortless as throwing on your old pair of jeans.
The most important thing to keep in mind is this: modernize it, don't relive it. Head-to-toe vintage can look too much like a costume, so blending yesteryear with today is key. Use a sweater or skirt with items you already have. Mix and match new with old to create a style all your own! You want to look reminiscent of days gone by, not like you're on your way to a theme party. Which leads us to our first tip…
TIP #1 – Keep it Simple
Do not try to put together a whole vintage outfit, top-to-bottom. If the vintage piece you're incorporating is loud or flashy, make it your accent piece and make sure the rest of your ensemble is understated. If your main garment is vintage, be sure accentuate the ensemble with more modern pieces. Pair a vintage neck-tie blouse with skinny jeans and flats. Wear a 50's shirt dress with new patent leather pumps. The opposite works just as well; feel free to use a touch of vintage (scarves, jewelry, a fun jacket) to gussy up an otherwise regular outfit.
Below look: Shirt: 70s Vintage — $19 / Tank: Eileen Fisher — $25 / Denim: Seven for All Mankind — $59 / Shoes: Arturo Chiang — $29 / Bag: Longchamp — $79
TIP #2 – Mix Period Styles Together
Think about the style you are trying to achieve. Do you like the sleek sophistication of the 1920s-30s or "New Look" clothing from the '40s and '50s? Does your taste run toward mod 60s miniskirts or flowing hippie 70s styles? Or is it more 1980s, with big shoulder pads and high-waisted pants? Whatever your preferred style, you'll be surprised at how easy it is to blend the fashion timelines together. Styles have overlapped through the eras much like they do today, and combining elements from the decades will help to achieve a look that is all your own.
Below look: Cardigan: J. Crew — $29 / Tee: Three Dot — $25 / Skirt: 60s Vintage — $19 / Shoe: Stephane Verdino — $79 / Bag: 80s Vintage Anne Klein for Calderon clutch — $19
TIP #3 — Become a DIY Designer
As the decades changed, so did our culture's eye for acceptable hemlines, necklines, and forms. The result? Many great vintage finds are passed over on the rack, deemed to "matronly" or too "boxy". What to do? Alter it. Tailor that "piece with potential" to give it a contemporary fit. A long dress that looks dowdy at mid-calf length can be easily hemmed into a mini dress. Remove outdated shoulder pads and replace tacky buttons with new ones for an instant makeover. Add a few darts to give that sheath a new shape, and take the scissors to those bell sleeves to create a shorter cap.
Some vintage purists hate alterations, arguing that any modification to these relics results in them being rendered worthless — it would be like painting over a Picasso. This is a valid debate, and it's worth pointing out that any items of high original retail or cultural value are best left in their original state. However, there are many vintage items on the market that were mass produced at very low cost in their heyday and are worth nothing more to history other than a sense of nostalgia — like that H&M sweater you might find at the back of your closet in twenty years. So do a little research into your pieces before putting your sewing skills to work. Then it's time to get creative!
Below look: Jacket: Arden B. leather — $49 / Dress: 70s vintage — $25 / Shoes: Stephane Verdino — $79
TIP #4 – Fun First! Fashion follows.
This tip especially applies to your vintage choices. We here at Second Time Around truly believe that if you feel good, it shows. Confidence is the key in pulling off any style, so be sure to find the right look for your comfort zone. Whether your final ensemble is understated or bold, you will be well on your way to staying ahead of the curve… by following trends of the past!
Below look: Cardigan: 80s Vintage Adrienne Vittadini from Bergdorf Goodman — $39 / Denim: Marc Jacobs — $69 / Shoes: DKNY — $69 / Bag: Gucci — $109
~Kim, Store Manager, Second Time Around Harvard Square