Posts tagged
statement necklace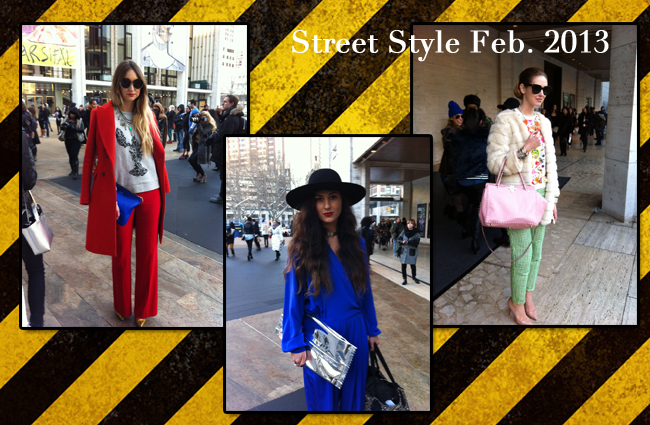 While Fashion Week is known for its runways, fashion show attendees can be just as inspiring to look at. With the tastemakers of the fashion world flocking to Lincoln Center to see and be seen, it's no surprise that street style photos are just as influential as the designers' new collections. After much obsessing over candid shots of editors and bloggers galore, here are three of the hottest accessory trends from the streets of New York.
1. Statement Necklaces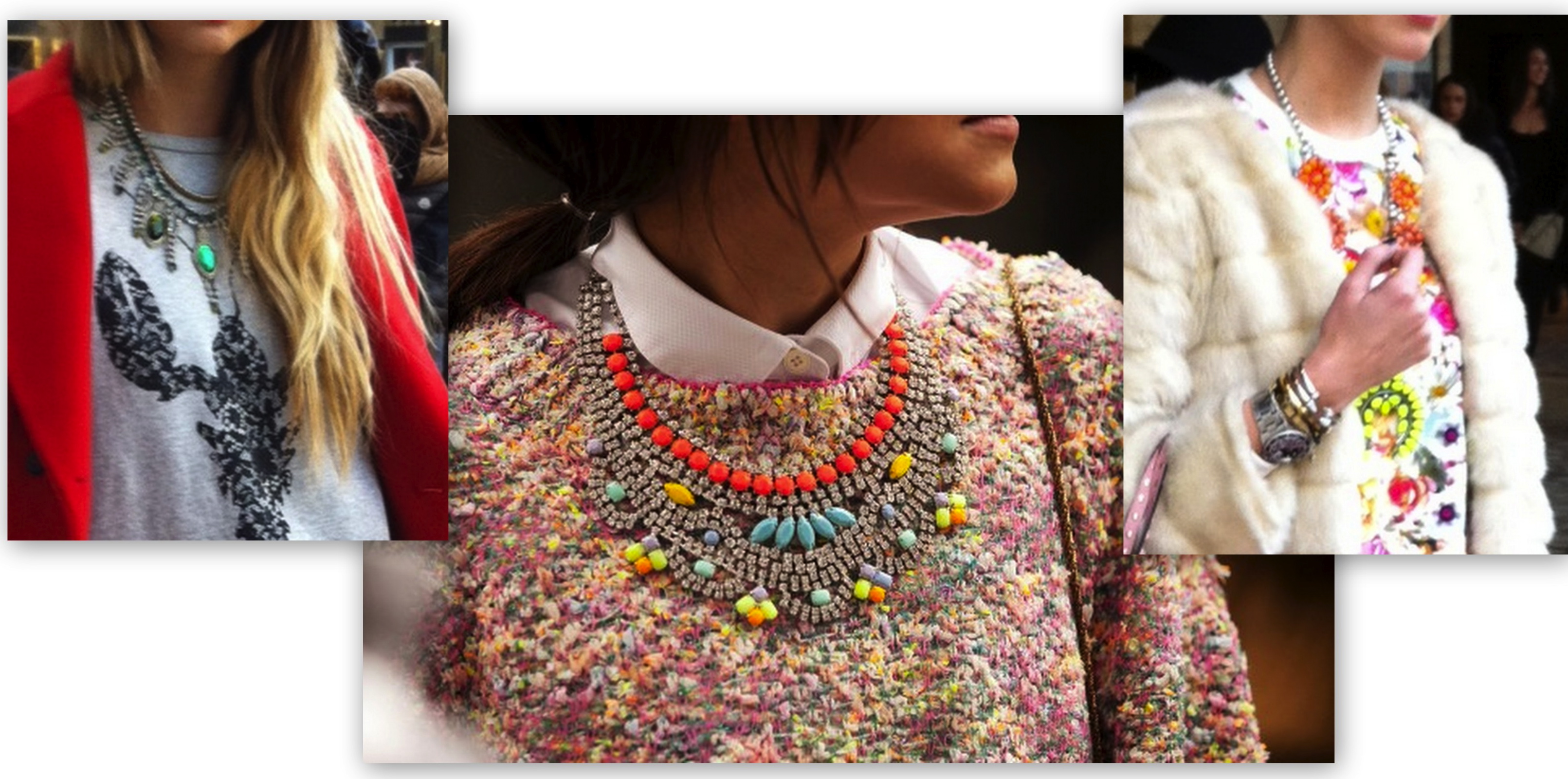 Statement necklaces have been around for a few seasons now, but they were still ever-present on the most fashionable NYFW attendees. As we segue into spring, many of the statement necklaces that we spotted were bright and colorful in pastel and neon hues. While a gorgeous statement necklace can make even the simplest outfit look chic, fashion risk takers preferred to layer their necklaces over a contrasting pattern or design for an even trendier look. For a twist on menswear, layer a statement necklace (or multiple) underneath an oxford collar.
(middle photo credit: refinery29.com)
2. Colorblocked Bags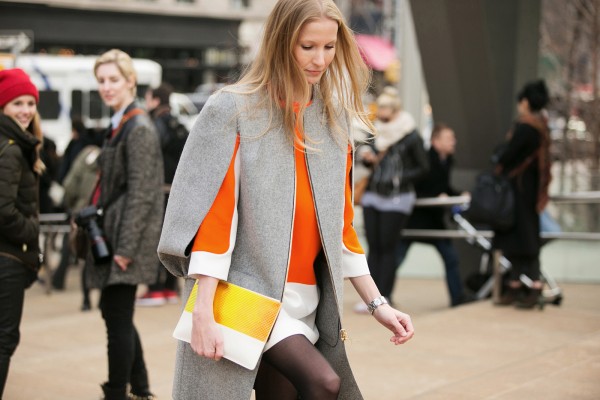 Colorblocking is far from a new trend; every season sees numerous colorblocked outfits sent down the runway. However, colorblocked bags really seemed to make an appearance on the streets of New York this February. A perfect way to add a colorful (but not overwhelming) pop to any ensemble, a colorblocked clutch is effortlessly chic. The best thing about this trend is the versatility, grab a slouchy option for a more casual jeans-and-tee ensemble, or go with a structured, mini version for your fashion-forward office or a night out.
(photo credit: refinery29.com)
3. Mirrored Sunglasses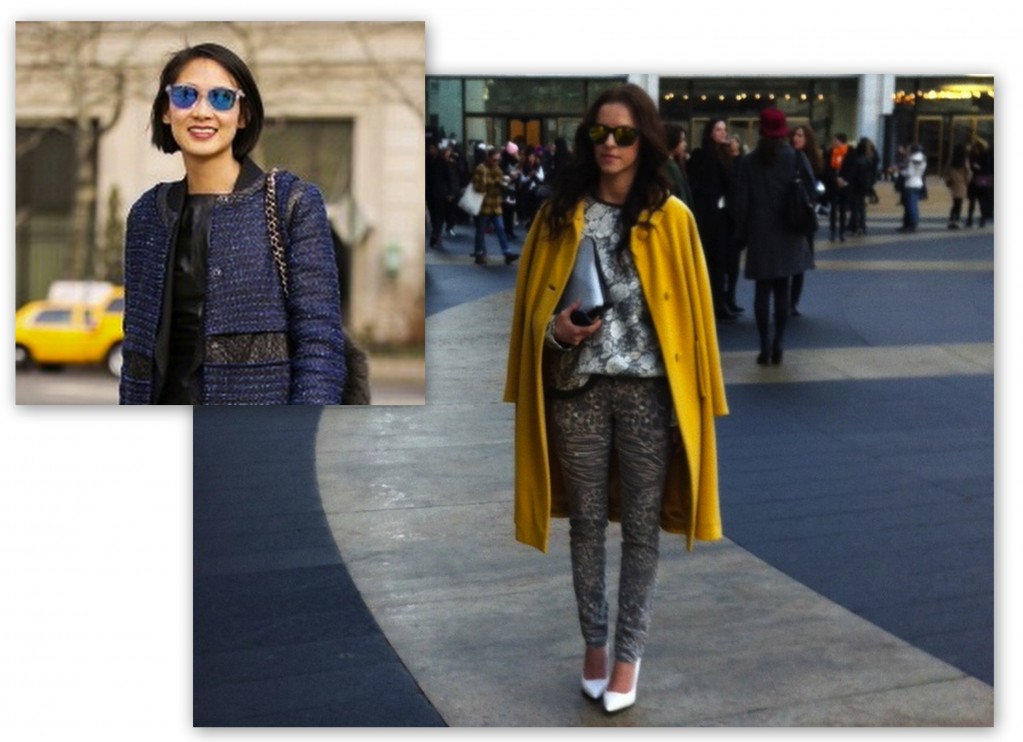 Step aside, Wayfarers! There's a new sunglasses trend in town, and it's a lot more fun than the classic Ray Bans style we've come to know and love. Though New York may have been a tad chilly (ahem, Nemo), the sun was still out, and many fashionistas completed their outfits with a pair of super reflective sunglasses. This awesome 80s-inspired trend was spotted everywhere this season, and is the perfect way to add a quirky twist to an outfit.
(left photo credit: refinery29.com)
This season, set aside classic accessories and try something a little more colorful and fun. I can't wait to add extra spice to my closet with these new accessory trends!
What was your favorite street style trend from fashion week? Tell us on Facebook or Twitter!
~Alyssa, fashioniSTA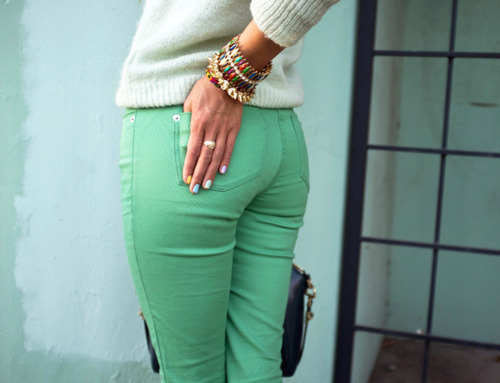 Look at a photo of yourself from five years ago. Did you just wear that same outfit last week? If so, maybe your resolution should be to infuse a little freshness into your wardrobe. New trends don't have to be difficult or fussy, making just a few fashion swaps can brighten your wardrobe and help you put together outfits that are easy yet stylish.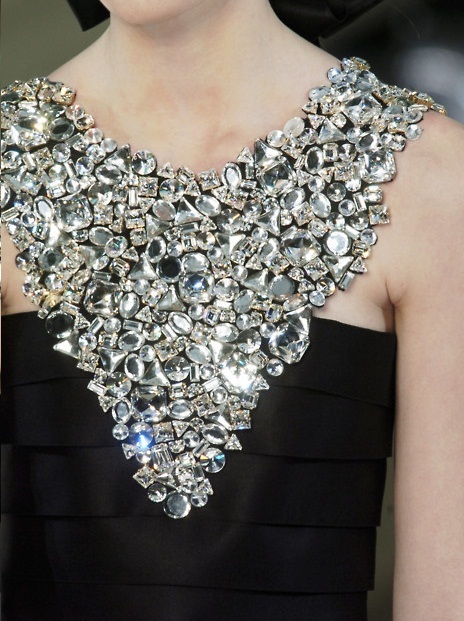 The key to leaping into the fashion pool is to take it slow. Pick a trend that's easy, such as sheer details or statement necklaces, and incorporate it into an outfit that you already wear. Adding or substituting just one piece can instantly brighten your look and open up your perspective on expanding your style. Don't feel like you have to wait to try a trend with a specific outfit, just start with a neutral outfit and add a trendy piece to the mix. You can try the tuxedo trend with a tux-inspired blazer, a white t-shirt and a pair of jeans. Or you can pair patterned tights with a basic sweater dress for a basic look with a twist. For those who are cautious about trends, it's all about easing into them.
An easy way to try out a new trend is to do so in black. It's a safe bet when trying something new, since it goes with everything and tends to mute louder trends while staying chic. For instance, if you'd like to try out wearing colored denim, pair your pants with a black top, shoes and accessories, ensuring that your look won't be too busy or overstated. Or take a black tweed blazer and a black pair of pants and accent them with an oversized statement necklace to take on this trend. As you begin to get more comfortable with trying out new trends, you can take it up a notch. You can integrate these pieces with more complex and monochromatic outfits, mixing textures and even incorporating more than one trend into your ensemble. Before you know it, you'll be color-blocking your purple jeans with your red sweater and a blue belt.
An important point about trying new trends: Don't spend your whole shopping budget on these items. If you realize that you don't like it or it quickly goes out of style, you'll be happy that you stuck to a budget and bought an inexpensive version. Where's the best place to try out trends for less? Second Time Around, of course!
Have you tried out a trend recently? Let us know about it on Facebook (www.facebook.com/staconsignment) or on Twitter (www.twitter.com/STAconsignment)!
~Ashley, FashioniSTA