Posts tagged
New York Fashion Week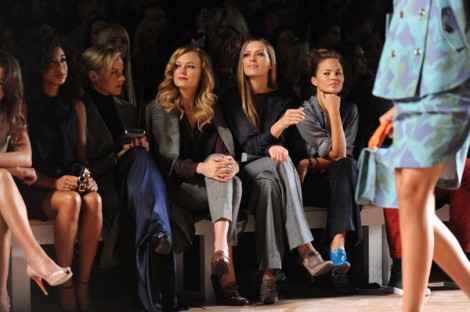 Want to know what happens behind-the-scenes at New York Fashion Week runway shows? Just look online. But you want to know what went on behind the camera during the Bryant Park years (1994-2010)? There's only one place to get it: Eila Mell's book New York Fashion Week: The Designers, the Models, the Fashions of the Bryant Park Era. From fun facts to fashion rundowns to photos worth more than a thousand words, this book gives us all an inside look into a world of style that became a legacy. We sat down with the author to get her perspective on this year's shows and all the industry itself.
What are you doing now for NYFW?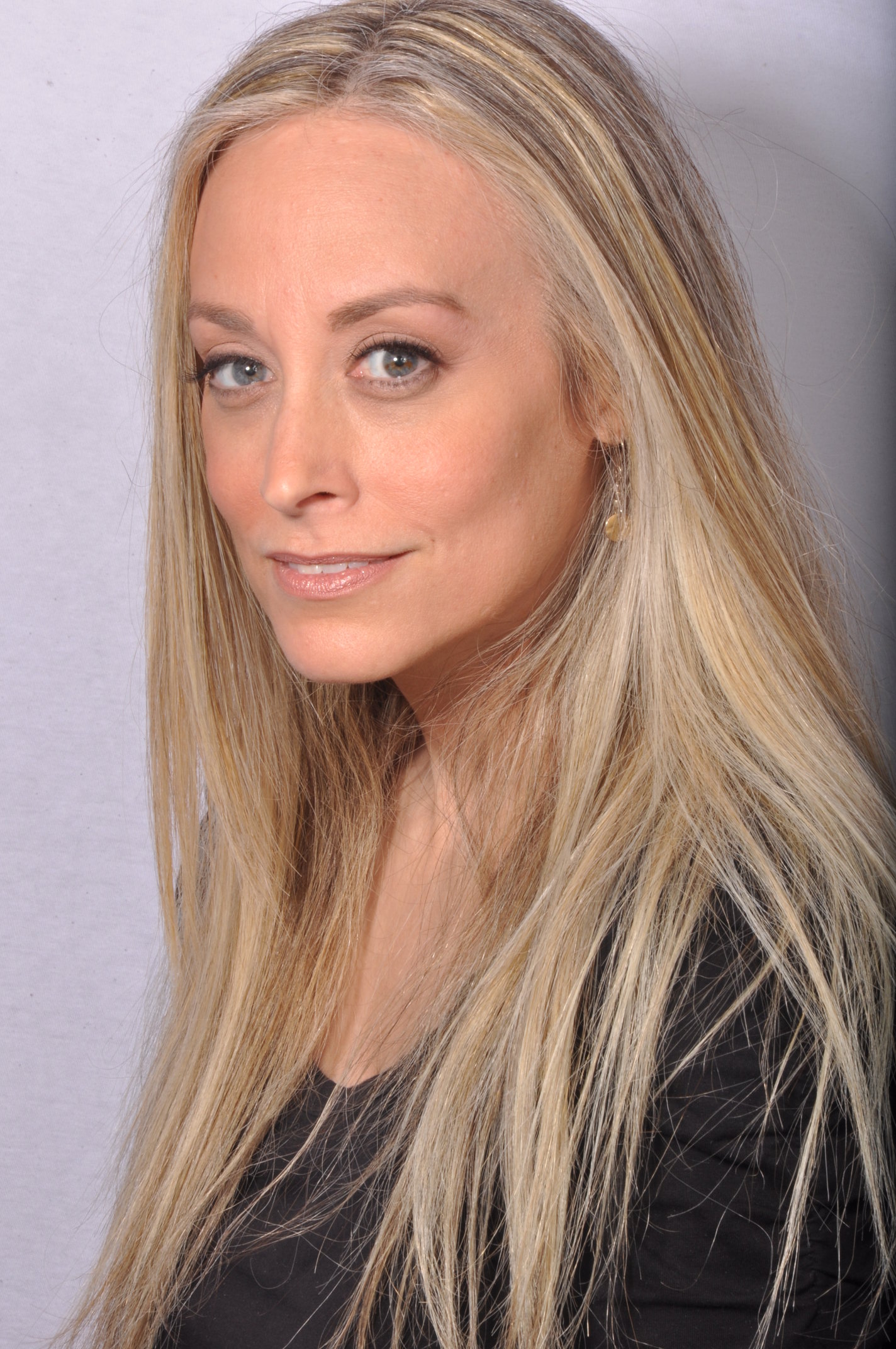 This week is an especially crazy week. I'm covering all the shows for FashionWatch.com, and in the meantime I'm working on a new book which will be out in September that is also related to the fashion industry.
Why did you become a fashion journalist? What was your path to getting where you are now?
I've had a really crazy career, I started out as an actor and I was unhappy doing that. I decided that I had a passion for writing but wasn't exactly sure of what my focus was. My first book Casting Might Have Beens was about the film industry. After eight years of research and persistence it was finally published. It's a real lesson about working hard and it paying off. I've always loved fashion and was able to merge my two interests in 2010 when I began working on my third book, New York Fashion Week.
As a fashion journalist, how did you see your role change in covering the shows?
I think that it has evolved. First it was just writing about the shows themselves, and I was writing [New York Fashion Week] at the same time, so I was more of a historian. Now I'm covering the shows with a focus on the current fashions, and what's going on this season. It's about the designers, and not so much the history.
What is your favorite part of NYFW?
I love seeing the shows, but I think even a little, tiny bit more than that is seeing people you don't get to see the rest of the year.
Do you have a favorite designer that you like to see at the shows?
My favorite is Narciso Rodriguez, and Michael Kors, of course.
How do you feel about the newer lines that make it onto the runways?
I love discovering a new designer. I just saw an amazing show by a new designer named Misha Nonoo and she's incredible. She had a beautiful collection, what I really loved and respected was that her price point was affordable. And there's no sacrifice of quality. I also think Theodora & Callum is fantastic.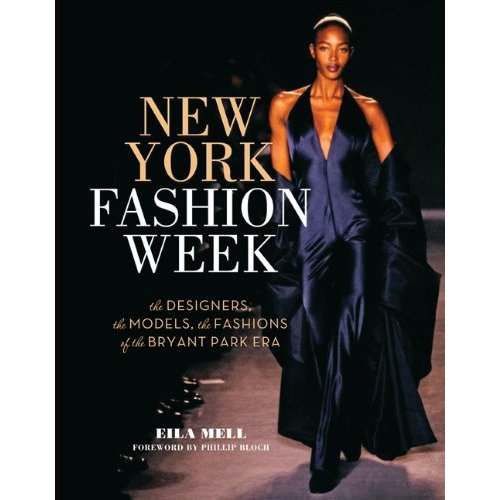 You seem to be very interested in anecdotes, where did you learn about the fashion trivia sprinkled throughout your book?
I interviewed a lot of people in the industry, and that was definitely the main source of information. To round that out, I also combed the archives of Women's Wear Daily.
These photos are awesome, where did you get them?
My photos were actually going to be [a huge expense]. Then I was interviewing Kelly Cutrone, and she asked who was doing my photos. [When I explained what I was doing], she said, "No you can't do that." She called up Roxanne Lowit and Randy Brooke, and told them about the project and asked them if they wanted to work on it. It was such an honor to work with two top photographers.
Bryant Park was always synonymous with NYFW, and it gave a certain air to the shows. To me, Lincoln Center exudes a different vibe as a location, do you agree, and what do you think this means for NYFW?
I think of Bryant Park as one thing. It was in the heart of the fashion industry, right in the center of the city, and it brought in the crowds and a lot of excitement. Once it moved to Lincoln Center, it had a different air. It's more about the arts. It's not [necessarily] better, it's just different.
Besides the obvious creative differences, what do you see has been the biggest (or most shocking) change to NYFW since the beginning?
Absolutely the biggest change has been social media. It's changed how the industry works, [now] everything is immediate. Before we had to wait for photos, now as soon as the [show happens we get to see it]. Designers have to keep up with it; some of them are even putting [runway] looks immediately into production.
What do you think about live-streaming the shows, is it making them less exclusive?
I think that it's making fashion more accessible, which is ultimately a good thing. I mean who do you want to reach? The customer. If I'm in Chicago, I can go [online and see the show]. I think it's fantastic, why not?!
What do you think about Project Runway's presence in the shows?
I think it's really had a huge impact on the industry as well as across the country. The show has opened up a dialogue, making people aware of fashion, who probably didn't know much about the industry before. Christian Siriano has totally broken out, and people don't even associate him with Project Runway anymore. Daniel Vosovic has broken out as well, the show has given him a great opportunity, and he's taken seriously by the industry. Emilio Sosa, he's fantastic, [he debuted] his collection for ESosa [last Friday]. And he just did the costumes for Porgy and Bess on Broadway.
Where do you see fashion week going in the future, whether it's the look of the clothes, the feel of the show, the way it's reported (more commercialized, more editorial, etc)?
I think that eventually it might all be through social media. I don't know, if in 10 years we're going to have to go to the shows.
Your book includes a lot of discussion on supermodels. We don't seem to see the same supermodel mentality that we once did in the '90s, is that just because we are glorifying the past?
I don't think so. I think each era has its own personality. There are top models working now, but they are not household names [like in the '90s]. The supermodels of the 90s were reflections of their time, which was a time of excess. I am a huge fan of fashion magazines, and I used to always love to see which model got the cover. Now they all use celebrities [to sell magazines].
What do you think of the celebrity culture at the shows? You can almost judge a show before it even starts based on its audience.
That's right! It's true, you have to be careful as a designer which celebs you put in your front row. [Celebrity relations have] existed for a long time, it's not going away. It's a way for a designer to get his or her name out there, so I understand it.