Posts tagged
Christian Louboutin
Spikes and studs used to express somewhat of an emo look now they are the hottest design around! People are dying to wear spikes and studs on anything from head to toe ranging from earrings to headbands to jackets to bags. Basically, you can add studs to any item of your wardrobe and it will be deemed fashionable. Depending on how style daring you are there many different routes you can take to pull off the spikes or studs trend.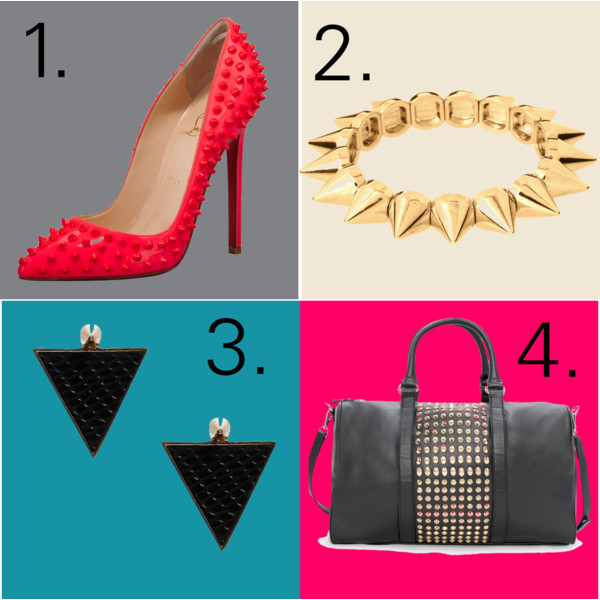 If you are that typical trend-setter…
You're always wanting to be the first one to show off that new style now matter how crazy it may look. And with this trend, there are many different ways you assert your style status while showing off your love for spikes and studs.
Going with an all-over spiked shoe is a great statement piece, whether you go with traditional metallic spikes or a monochromatic look as seen in picture number one above (Christian Louboutin Pigalle Spikes Fluorescent Patent Red Sole Pump, $1,195). Should you want to take it one step further and you're not afraid of a little height, try out Jeffrey Campbell's Spiked Lita Boot ($195).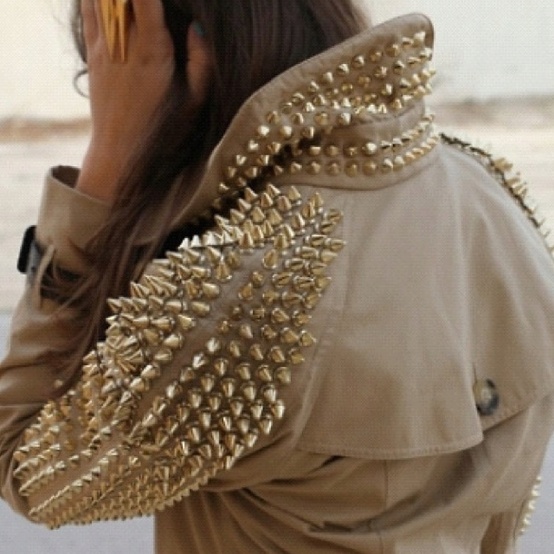 A blazer or jacket with arm/ shoulder studs could be paired beautifully with black skinny jeans, a white shirt/sweater for a stark style, or even a simple black dress and heels for evening attire.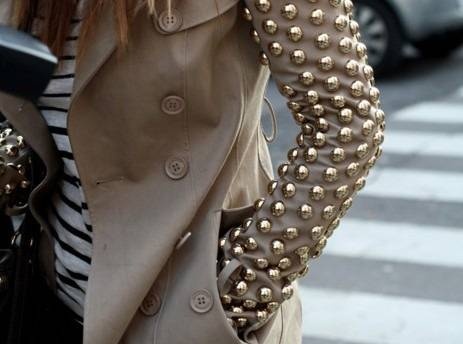 If you are more of a budding trend-lover…
You're someone who likes certain styles once they have caught on and become popular. You are more likely to carry a bag like number four above (Mango Spiked Bowling Bag, $110, Mango.com). A bag of this size and detail is multi-purposed - great for going out shopping or even a carry-on bag for traveling.
Other items that a budding trend-lover could be seen wearing are:
Studded or spiked wristlet and flats - The wristlet on the left could go with just about any outfit to add some emotion and eye-catching shine. The flats on the right would go great with black shorts or even a shirt and sweater. Add a pendant necklace and you're sure to catch some attention with just those few details.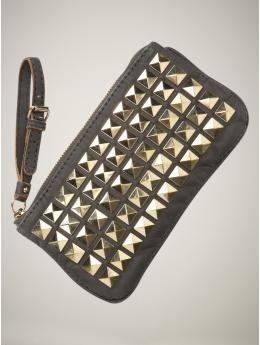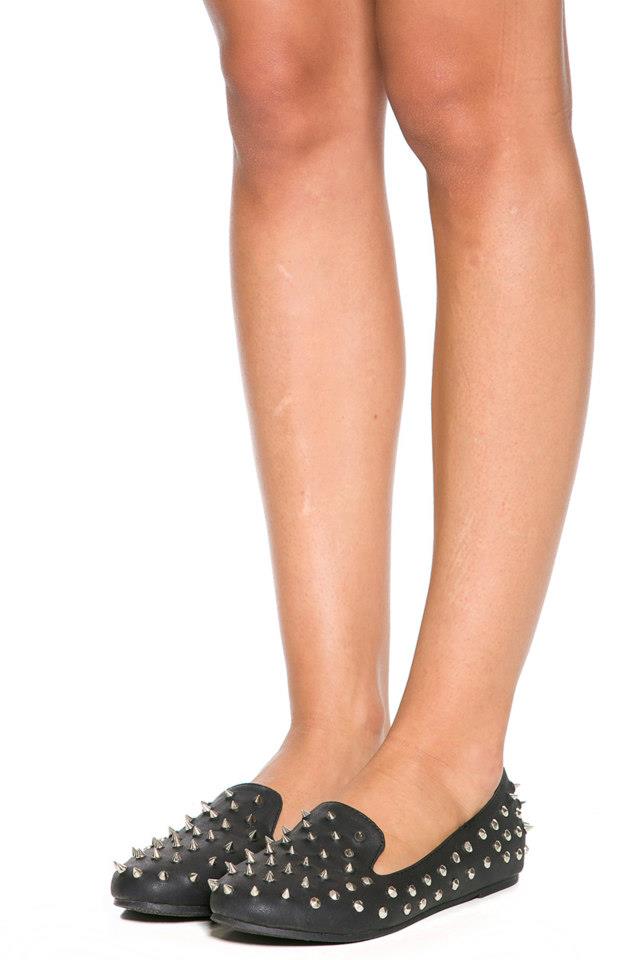 Spiked jewelry - If donning spikes on your bag or shoes is too much for you to handle but you still want to follow this obsession, the best thing to do is incorporate it into your jewelry. When wearing spiked bracelets the best thing to do is stack them as shown above to give an even fuller look. As shown in box number two in the graphic above, you can try spiked bangles (the ones above are ASOS spiked stretch bracelets $14, and the photo below is Stella & Dot's Renegade bracelet $59), or your can ode the '80s with earring like in box number three (these are Jenni Design Spiked Earrings $16).
Studded manicures - Giving your nails some stud love is also a more low-key way to try the trend (shown below), and we found one of the best studded manicure tutorials here on Lulu's Blog. Its very eye catching but make sure not to puncture someone while giving a friendly handshake!
Electronic accessories - Phone cases are a great item to show off your love for spikes and studs it looks great but is something that is not constantly being shown off. People will notice it when you whip your phone out for a quick call or text message but then you can top it back into our purse once its seen.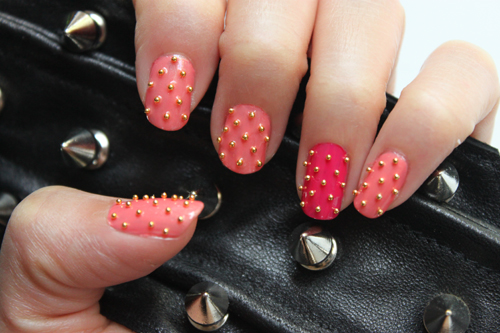 ~Jenna, fashioniSTA