Archive for
May, 2014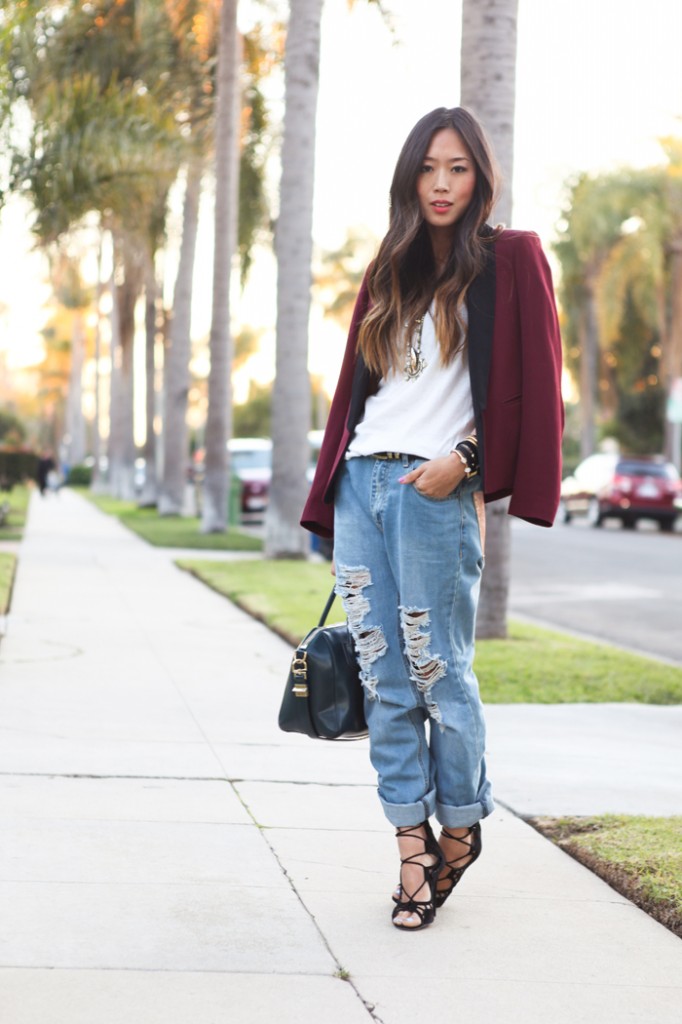 Boyfriend jeans are my go-to (more often than not). They are perfect for a casual day at the office when paired with a blazer and a great pair of loafers. Transitioning from day-to-night when wearing boyfriend jeans is a a piece of cake too. Throw on a sparkly blouse and over the top heels and you have yourself a look to take to cocktails after the 9-5 grind. Don't even get me started on how amazing boyfriend jeans are on the weekends. Forget about your basic, black leggings! It's as if these jeans were made for [presentable] lazy days. Pair them with a cute sweatshirt and converse sneakers. That's what you'll see me in come Saturday and Sunday.
There are a lot of ways your can style boyfriend jeans too. I prefer cuffing/rolling the bottom to show my ankles and (most importantly) my shoes. I usually wear a great pair of booties or sandals to really let them shine. Have a great belt? Tuck part of your shirt (loosely) into the front of your jeans. I love this trick. It makes the look feel effortless and carefree. With that being said, a looser fitting T is usually what I look for to pair with a jean like this. Last but not least… Taking your boyfriend jeans for a night on the town? Dress them way up with a multi-tier necklace, leather jacket, and a top knot! Believe me, styled or not, boyfriend jeans will amp up your cool girl style.
How do you style your boyfriend jeans? Sound off in the comments below!
~Taylor, fashioniSTA intern
Photo Credit: Song of Style
Ah, Memorial Day is here again. It's time to break out your traditional recipes for the bash of your choosing (I'm sure you have had plenty of invites, now you just got to commit to one… maybe two). I'm getting full just thinking about all of the goodies that await, but what I really can't wait for is to really bust out my spring staples after a long, cold winter. Here's the roundup for creating the perfect look, so you don't feel as bad while you're stuffing your face.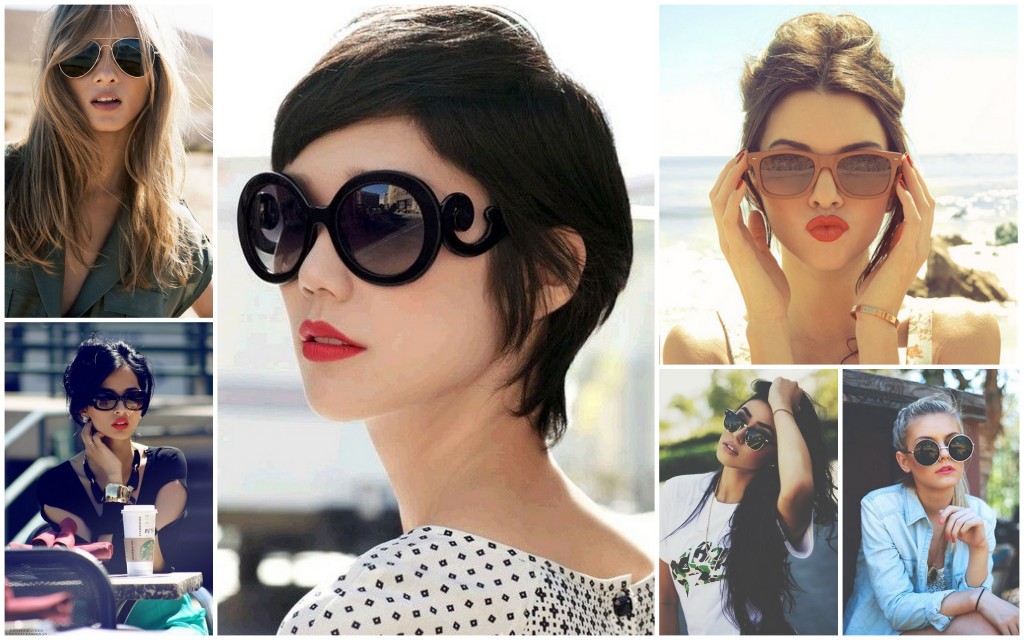 Sunnies
Keys - Check! Phone - Check! Sunglasses… I always forget them when I'm leaving the house. I'm always sorry too because sunglasses give you instant glam. No makeup required. What a sweet relief! Also, it'll keep you from squinting while playing horseshoes. You gotta be on your a-game, girl!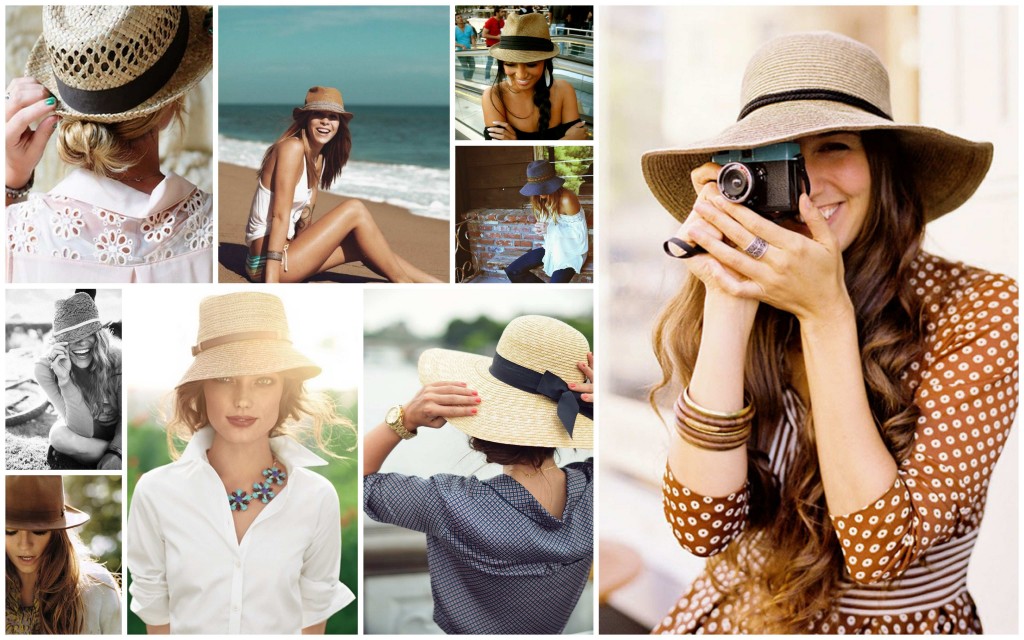 Fedoras
Failed attempt at tousled bed head looking more like a hot mess than a sexy mane? This go-to summer staple is a day saver without breaking a sweat. Actually… If you do break a sweat, a fedora will cover up the frizz and flyways. Everyone wins!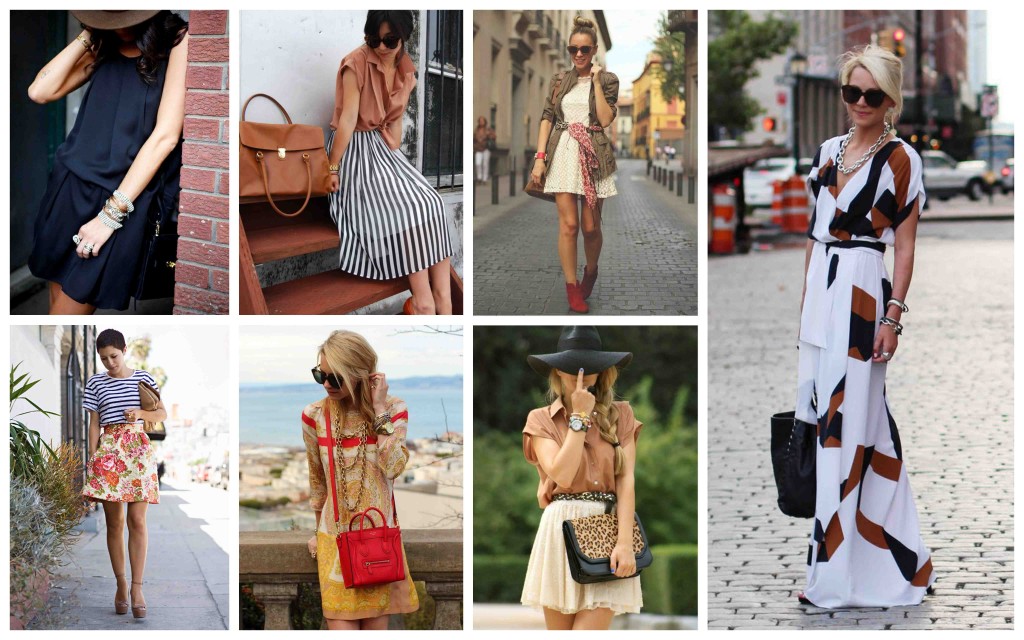 Skirts & Dresses
Once it's warm, you will rarely find me wearing pants. I just feel like I have to take advantage of the season! Slip a dress on and you're good to go! Maxi dresses and skirts - same thing! So easy to throw on and look effortless without even trying (which is funny because you shouldn't have to try to look effortless

).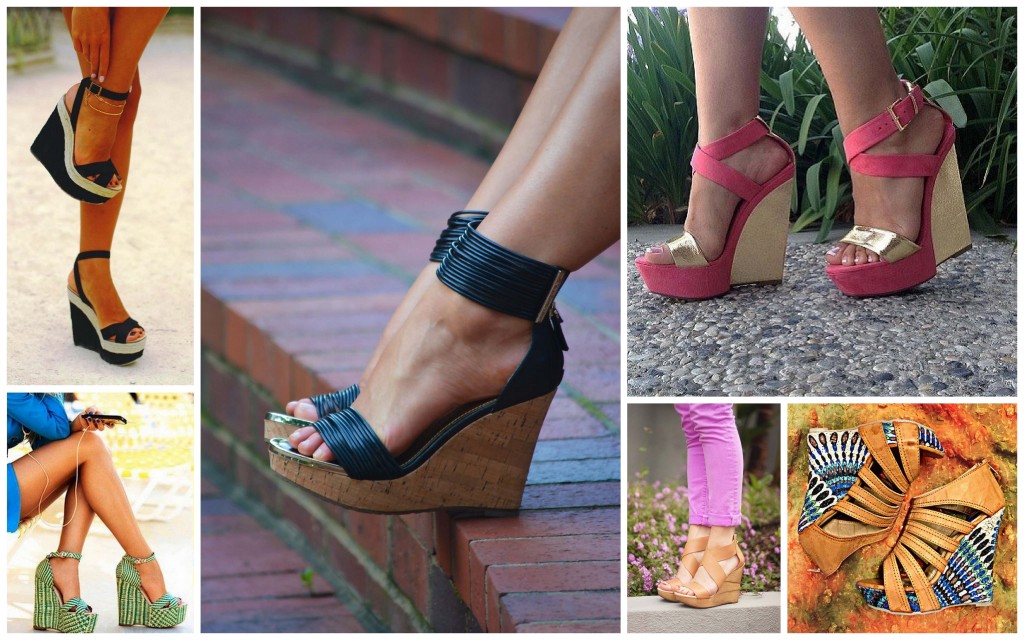 Wedges
When attending any sort of an event that will be taking place on grass, you got to wear wedges. Heels will sink into the grass. No one wants to fall flat on their face in front of a whole party, do they? Keep the stilettos at home and grab a part of funky wedges to really get the party started!
Tell us below - What are your Memorial Day plans? And lets cut to the chase - What are you going to wear?
~Taylor, fashioniSTA intern
Photo Credit: Pinterest.com
It's that time of year again where one day it is 80 and the next is 50 (this week is a PRIME example of this). Most days, the morning commute leads to a warmer, afternoon lunch break. Throw in some (random) on and off rain showers and you have yourself the most unpredictable season… There you are, Spring! We could never forget about you. The transition into to spring is a tough one, but it is even harder on your wardrobe. Don't let the this ever changing season intimidate you, but let it inspire you! We rounded up our go-tos for transitioning into Spring!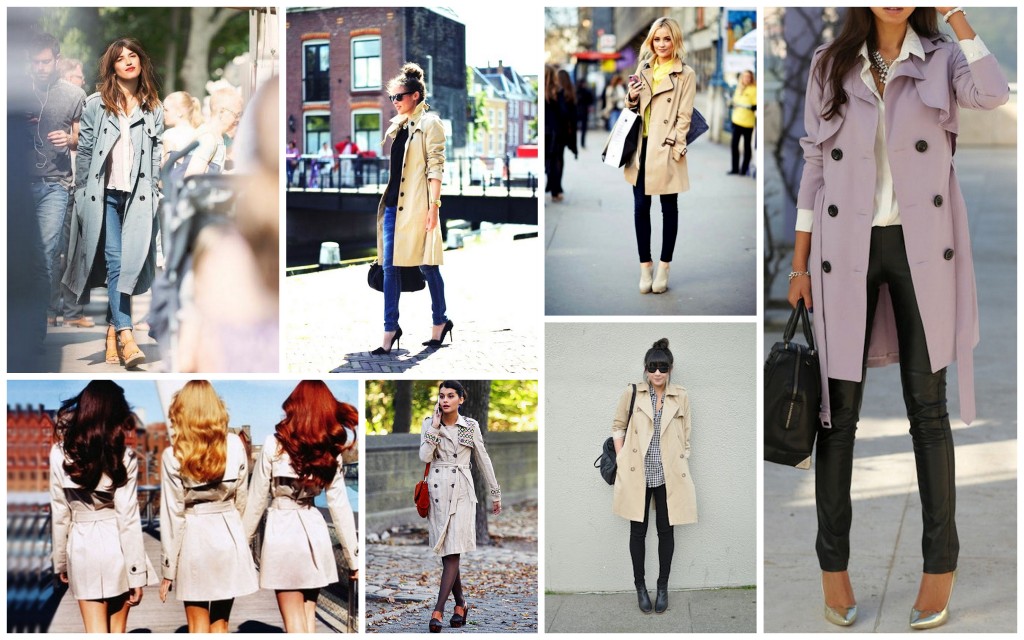 The Timeless Trench Coat
A true investment piece. Outwear has never looked so polished. This makes for the perfect outerwear piece for commuting. Heavy enough for the chill in the morning, but light enough to throw into your tote bag when the sun starts to heat things up. I love a beige trench coat, but the pastels I have been seeing are definitely getting my attention!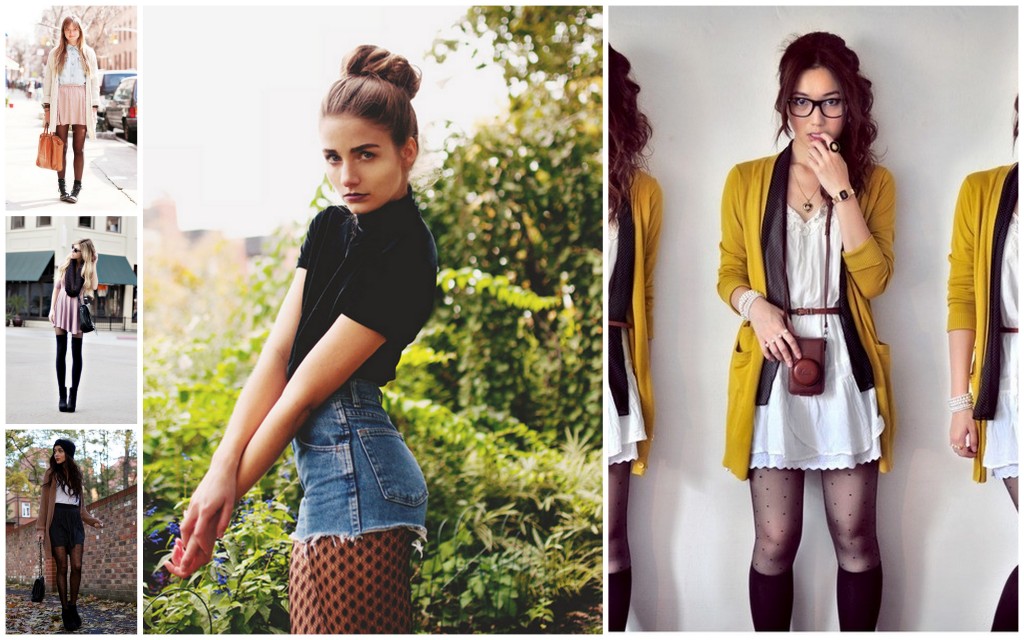 Slightly Sheer Tights
Spring is the season to take your tights game to the next level. With the days constantly changing, your tights can do the same from opaque to sheer to everything in between. I love designs on sheer tights, like small hearts or faux stockings. It adds that extra bit of warmth and oomph to any outfit.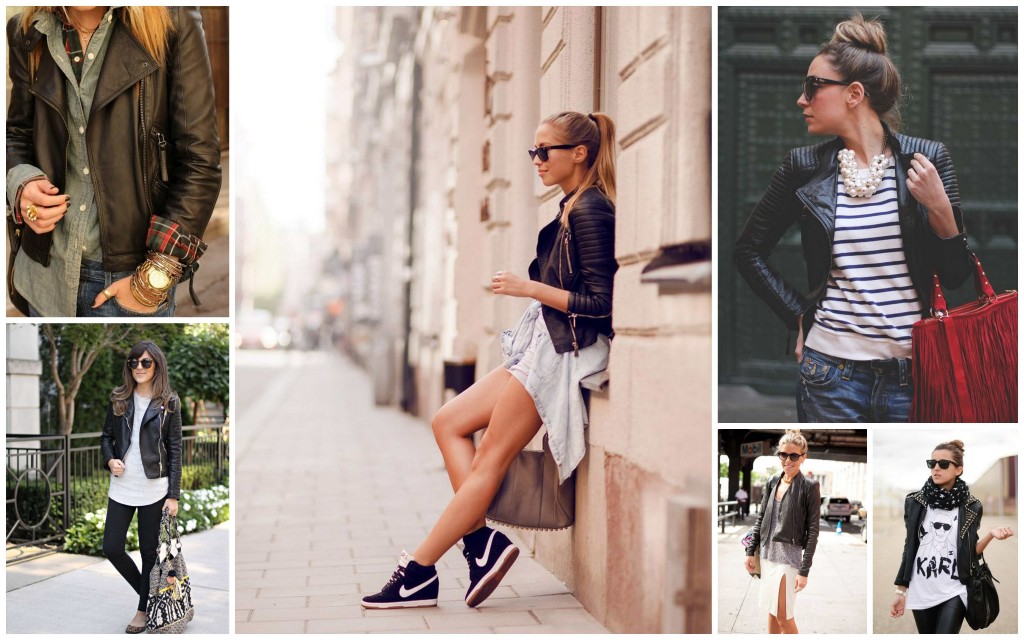 The Chic Motorcycle Jacket
A no brainer. The perfect piece to wear from day-to-night with no hassle. Classic enough for work, but edgy enough for Happy Hour. Dress up and down too! Most definitely t-shirt approved. Who doesn't like to feel a little badass every once in a while?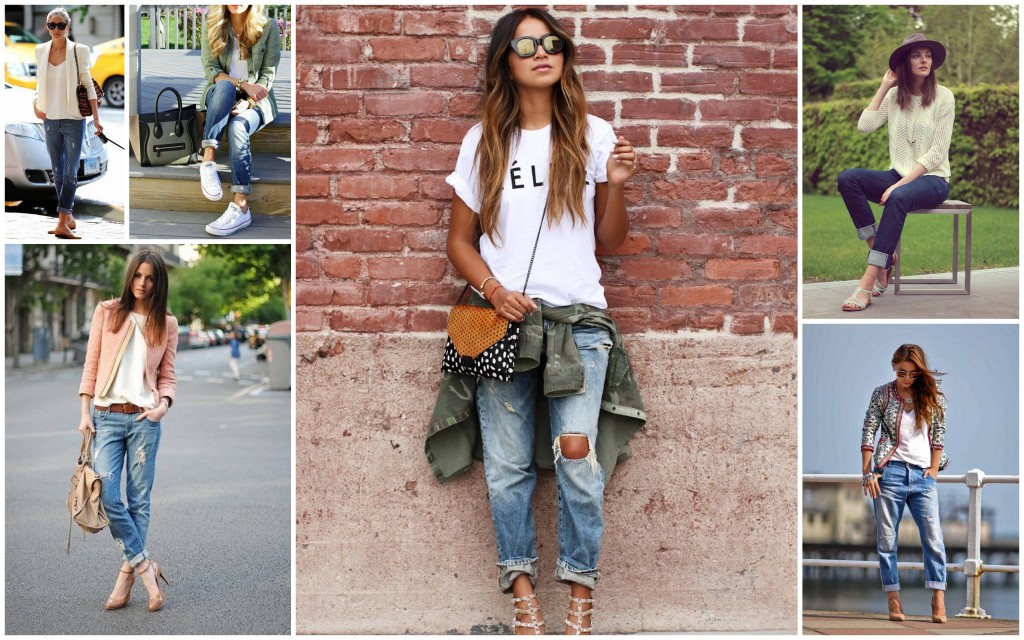 No Boyfriend Needed Jeans
Hands down, favorite fashion trend/staple EVER! So comfortable and easy. Probably the most versatile and laid back jean out there. Who'd have known that stealing your ex's jeans would have paid off this well?
How do you tackle The Spring Transition? Sound off in the comments below!
~ Taylor, fashioniSTA