Posts tagged
converse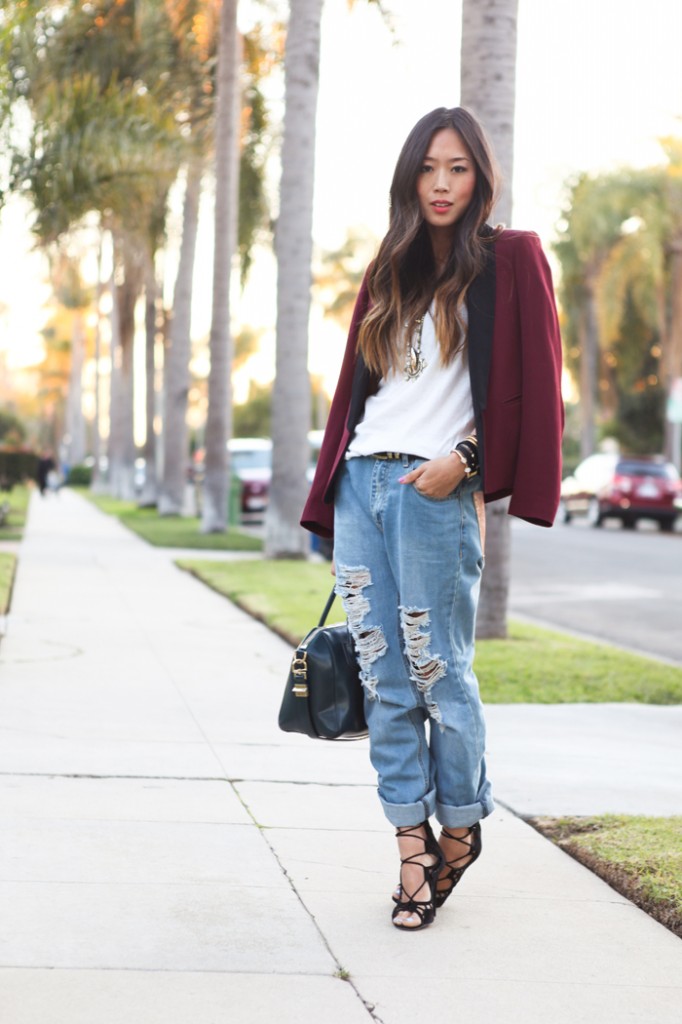 Boyfriend jeans are my go-to (more often than not). They are perfect for a casual day at the office when paired with a blazer and a great pair of loafers. Transitioning from day-to-night when wearing boyfriend jeans is a a piece of cake too. Throw on a sparkly blouse and over the top heels and you have yourself a look to take to cocktails after the 9-5 grind. Don't even get me started on how amazing boyfriend jeans are on the weekends. Forget about your basic, black leggings! It's as if these jeans were made for [presentable] lazy days. Pair them with a cute sweatshirt and converse sneakers. That's what you'll see me in come Saturday and Sunday.
There are a lot of ways your can style boyfriend jeans too. I prefer cuffing/rolling the bottom to show my ankles and (most importantly) my shoes. I usually wear a great pair of booties or sandals to really let them shine. Have a great belt? Tuck part of your shirt (loosely) into the front of your jeans. I love this trick. It makes the look feel effortless and carefree. With that being said, a looser fitting T is usually what I look for to pair with a jean like this. Last but not least… Taking your boyfriend jeans for a night on the town? Dress them way up with a multi-tier necklace, leather jacket, and a top knot! Believe me, styled or not, boyfriend jeans will amp up your cool girl style.
How do you style your boyfriend jeans? Sound off in the comments below!
~Taylor, fashioniSTA intern
Photo Credit: Song of Style