Archive for
June 5, 2014
I'm sure you already knew that The Council of Fashion Designers of America held its annual Fashion Awards at Alice Tully Hall at Lincoln Center in NYC this past Monday. Fashion elite came from far and wide for this exciting event to soak up the glitz and glamour. I have to say that that seeing my favorite stars dressed up at any red carpet event is what I hone in on. Don't get me wrong. The event is important and I love how individuals are recognized in the world of fashion, but lets cut to the chance and name our hits and misses of the star studded affair! [We will spare you any more photos of Rihanna's look (or lack there of).]
STA's Hits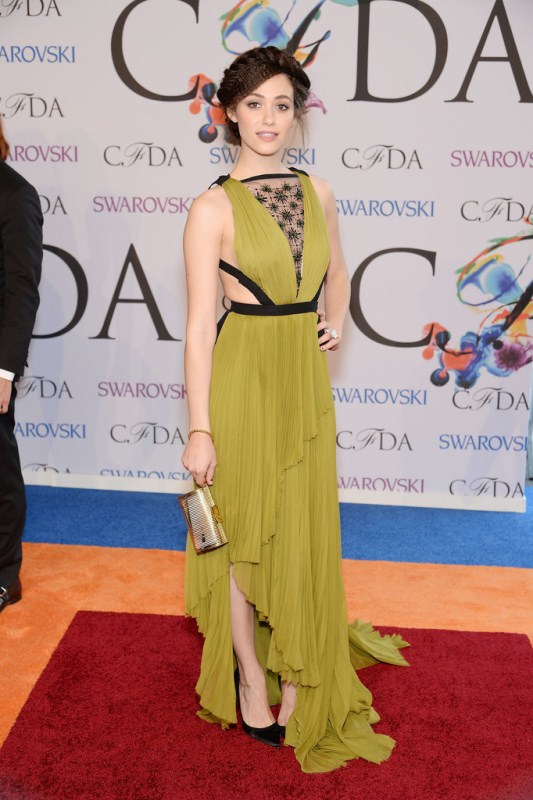 I would have to say that Emmy Rossum in J. Mendel stole the show. This color way looks divine on her. I can't forget to mention her hair! Who would have ever thought that crimping your hair would look so chic in 2014?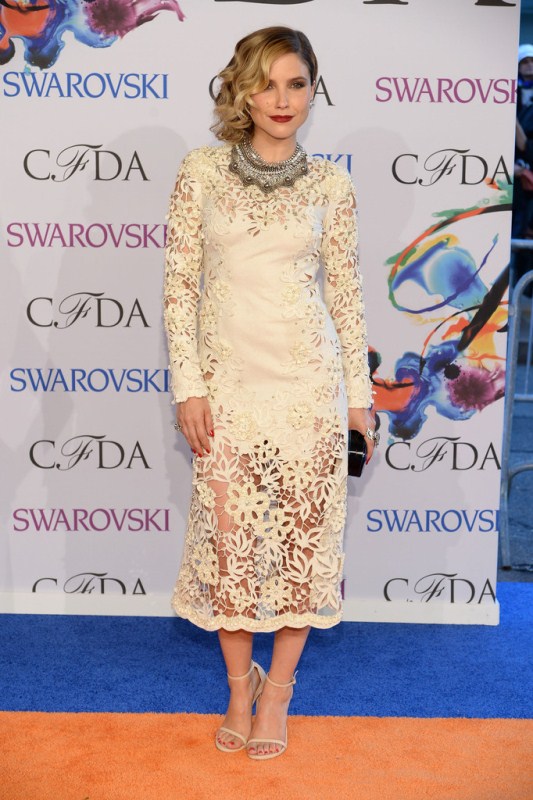 Sophia Bush in a romantic, white Marchesa frock. Lace in laser cut outs paired with that necklace makes the look so modern and swoon worthy. Her skin showing underneath the lace on the sleeves and hemline really make it sexy without going overboard.
Jenna Lyons, can I have this entire outfit? This is the definition of 'cool girl style' to the NEXT level. I want to be her. That is all.
STA's Misses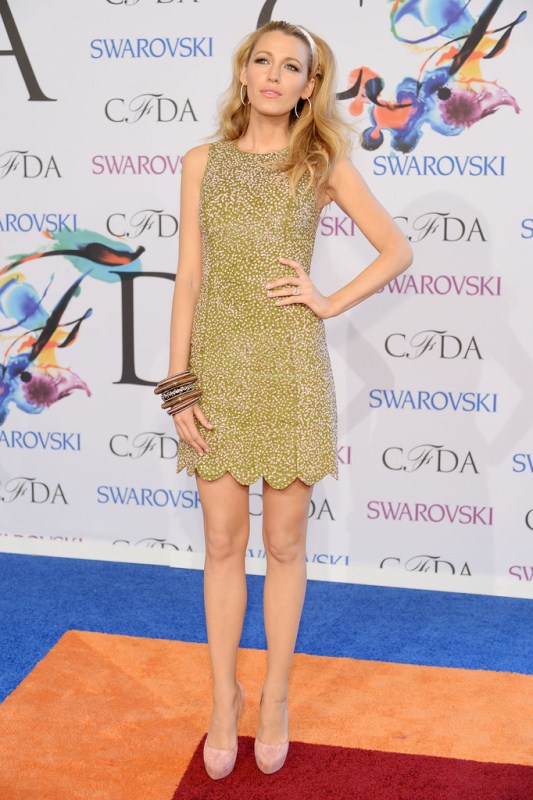 I'm sorry. I know. I love her too. Blake Lively in Michael Kors reminded me of Gossip Girl, but in a really bad way. The scalloped hemline, over abundance of bracelets, and headband really just threw me off. I guess I just expected so much more from her after Cannes Film Festival.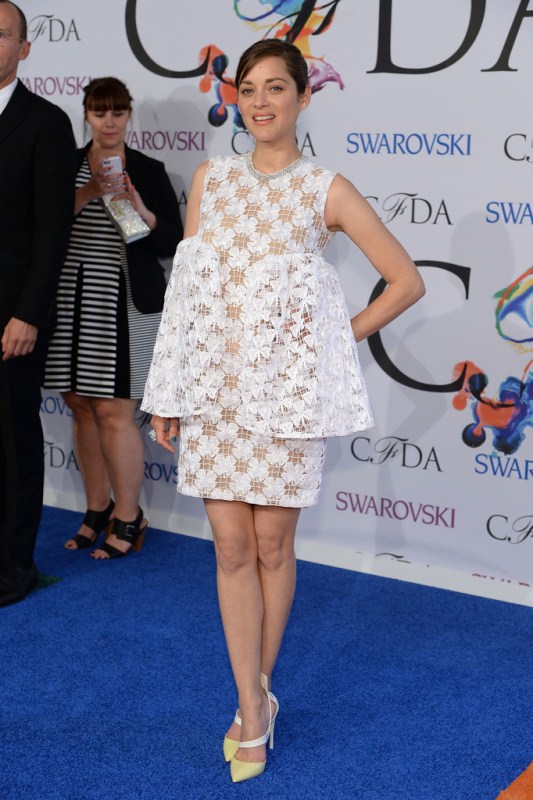 Marion Cotillard's Dior ensemble is interesting to say in the least… What are those things growing from her chest? Doilies? I love her shoes though!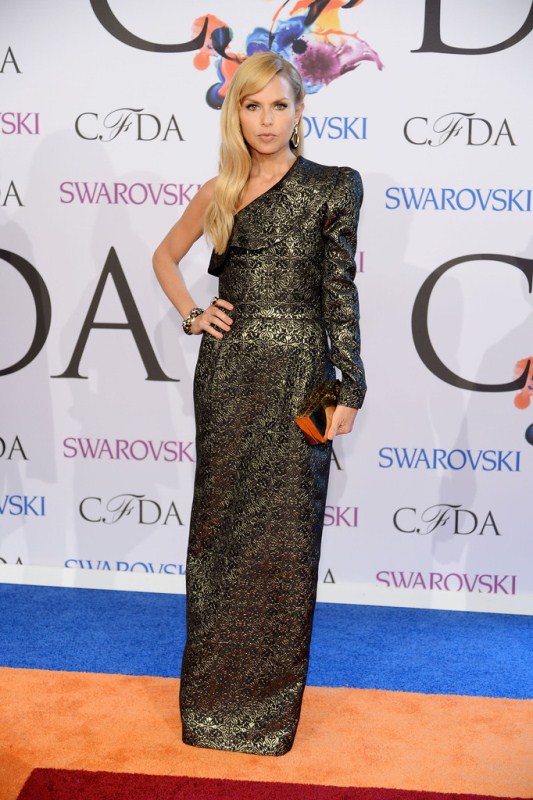 Rachel Zoe in her own design… One sleeve, which has an oversized shoulder pad, an extra piece of fabric/lapel going across the collar, and a cinched waist. Just way too much is going on with that fabric and pattern… It just feels really cumbersome to her petite frame.
Those are picks of the evening. Who fell into your hits & misses? Sound off in the comment section below!
~Taylor, fashioniSTA intern
Photo Credit: Fashion Bomb Daily