Festival Style Essentials
If you didn't already know, festival season is amongst us! From Refinery29 to Who What Wear, everyone is talking about festival style. My feed has exploded over the past couple of weeks and it has definitely inspired me. I've been busy taking notes for you guys. Don't worry if you aren't attending a festival, its all about dressing carefree this spring!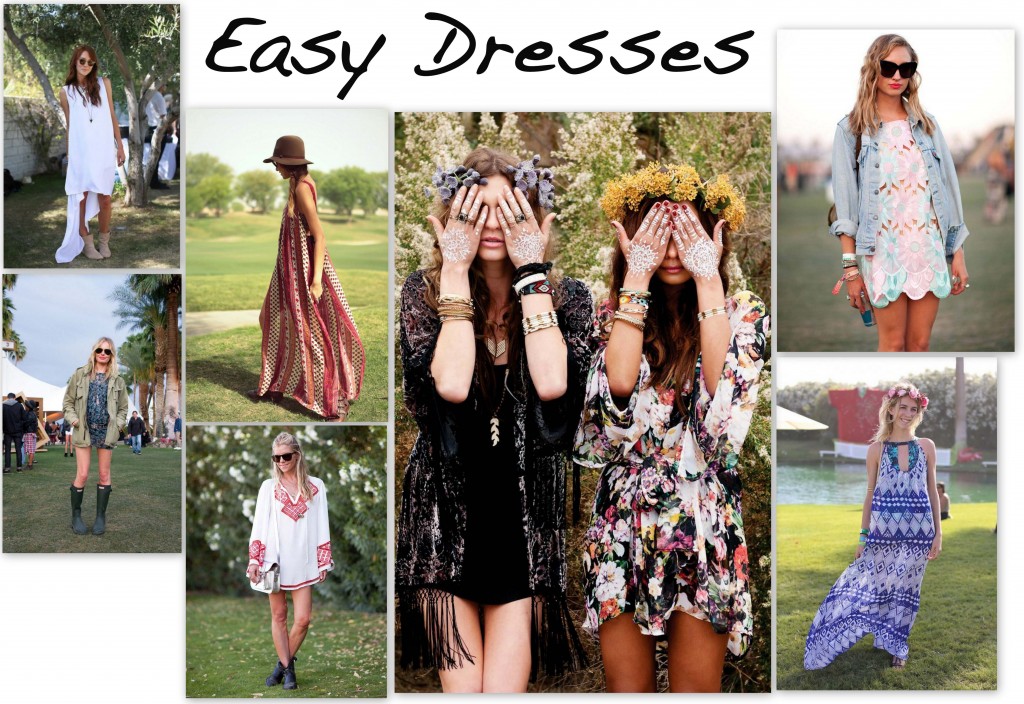 Easy Dresses
Who doesn't love being able to throw on a dress and go? You have yourself a look without even really trying and that feels pretty amazing. Make it your own by adding a wide-brim hat, chambray jacket, and/or fridge boots - whatever you like! That's what is awesome about a great dress - long or short. You can style it in so many different ways to make it edgy or girly, whichever your style.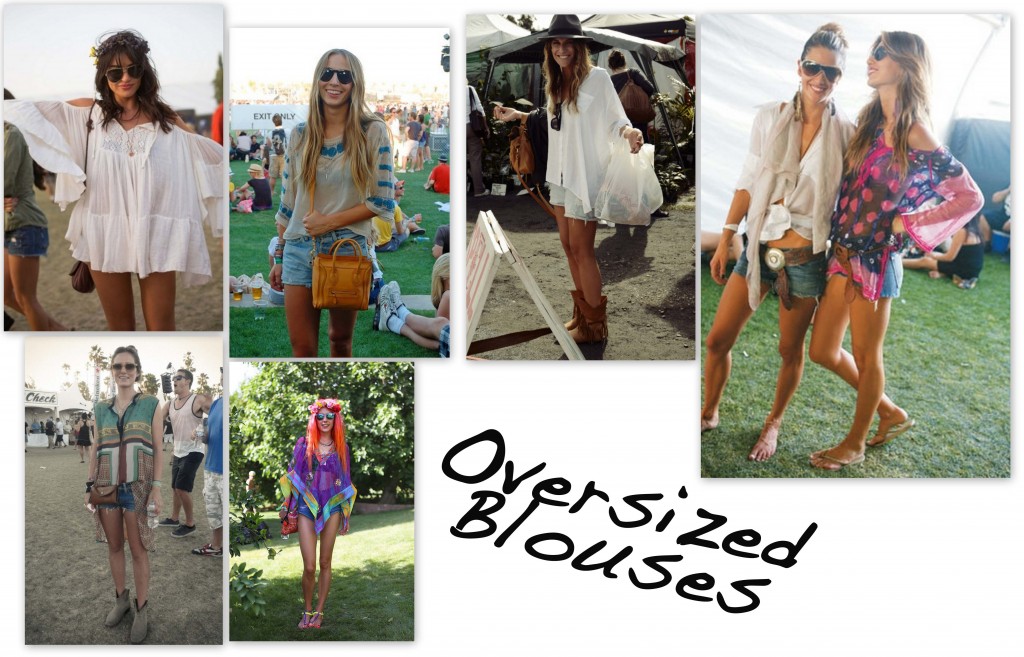 Oversized Blouses
I need to get this off of my chest and say that I am an oversized blouse hoarder… They are just perfect/addicting and great for any occasion. Tuck the front into a long skirt or over jean shorts. Heck, just skip the pants and wear it as a tunic, like some of the ladies above. It's carefree dressing, after all. I just wouldn't recommend wearing something like this in front of the big boss…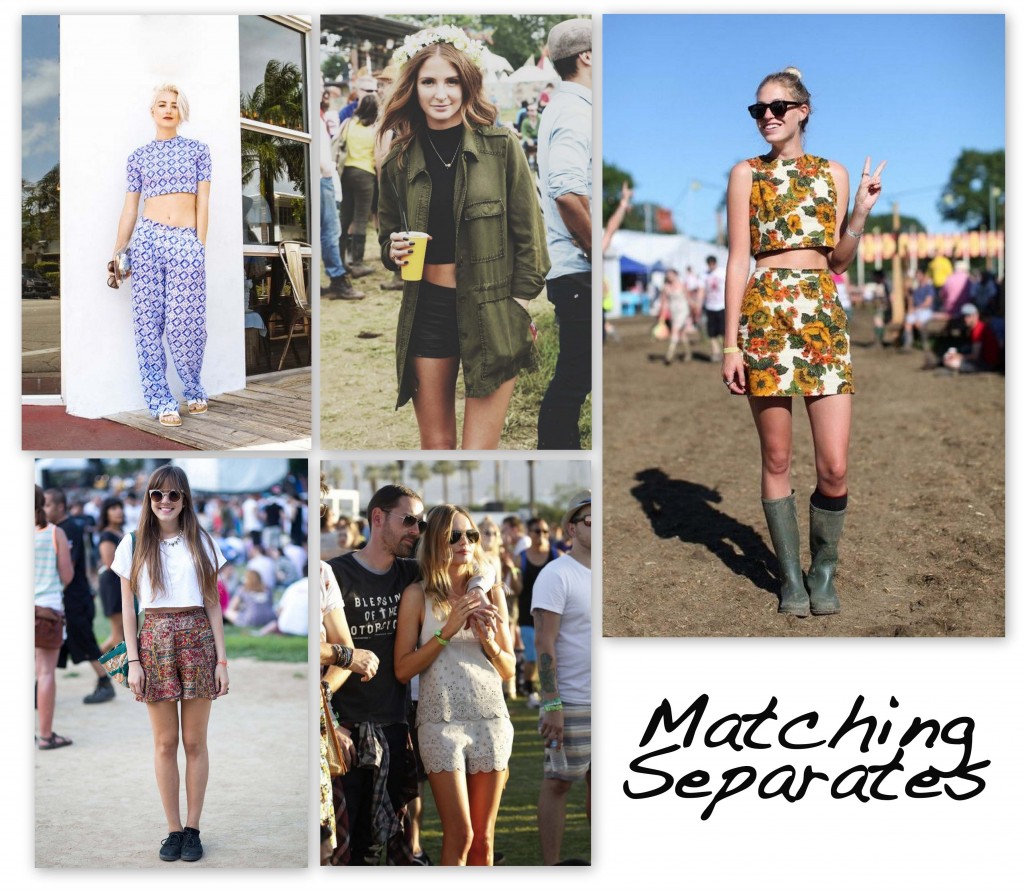 Matching Separates
I love, love, love matching separates, especially crop tops! These are perfect for taking on a trip because you can wear them together or separately. Take a look at the girl in the photo all the way to the right. Her look is hands down my festival style inspiration. Then, there's the girl in the bottom left hand photo who looks like she took two pieces from different matching separates set and paired them together. Genius, no?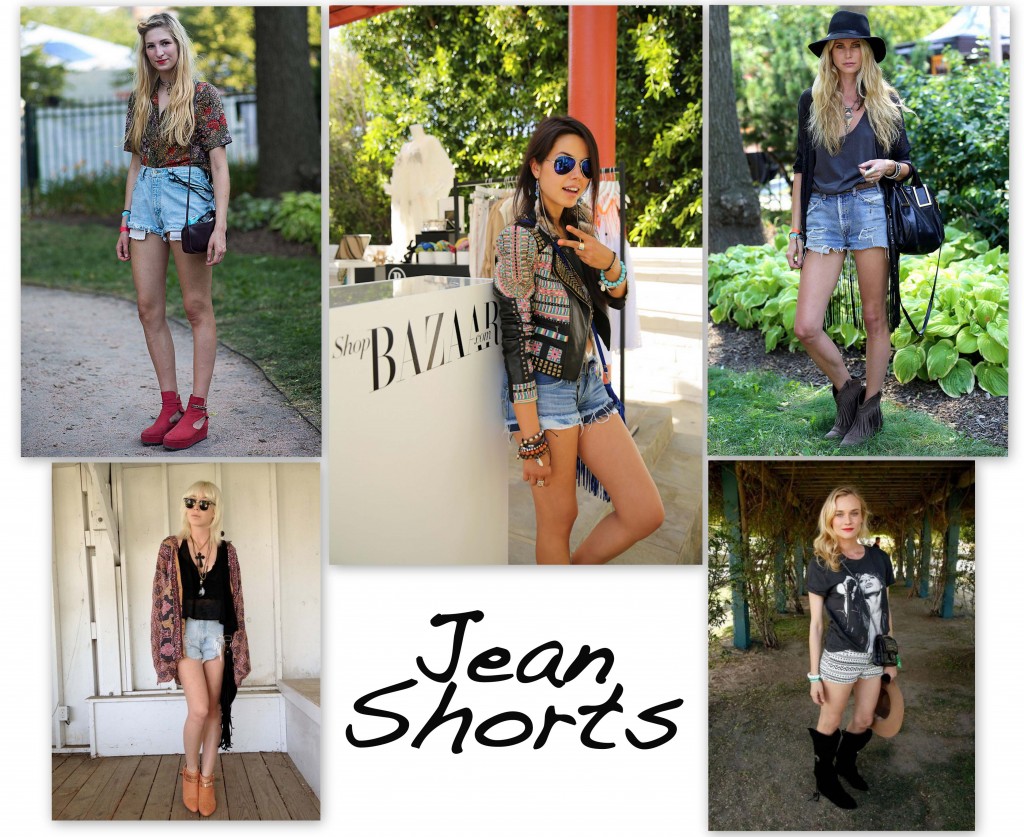 Denim Shorts
Can't forget about the good old denim shorts! These are my best friends in the summer. Take an oversized blouse or the crop top from your matching separates set and you have yourself a Coachella approved look! You can thank us later. Wear booties or sandals to finish off the look.
Oh, and don't forget your hand made flower crown and aztec tribal paint!
Have something to share? Leave it in the comments below!
~ Taylor, fashioniSTA
Photo Credits
Easy Dresses Collage - Photo 1, Photo 2: Pinterest, Photo 3: Pinterest, Photo 4, Photo 5, Photo 6, Photo 7
Oversized Blouses Collage - Photo 1: Pinterest, Photo 2, Photo 3: Pinterest, Photo 4: Pinterest, Photo 5: Pinterest, Photo 6
Matching Separates Collage - Photo 1, Photo 2: Pinterest, Photo 3: Pinterest, Photo 4, Photo 5
Jean Shorts Collage - Photo 1, Photo 2: Pinterest, Photo 3, Photo 4: Pinterest, Photo 5
Comments are closed.