Posts tagged
clash
Okay, so we know Valentine's day isn't a real holiday.  And while we may not be all about the romance and hearts and chocolate, we'll take any excuse for a festive outfit.  Who doesn't love a good red and pink color scheme?
If you're a fashionista like us, we know you own your fair share of "a pop of red" pieces.  Now's the time to whip em out.
How cute are these red on pink outfits?  We love the bold and oh so appropriate clash of color.
As girls it's in our nature to love a holiday all about romance.  Trust us, we get it.  But we understand sometimes you want to fly a little under the radar on this day of love.  You can still embrace your love for the holiday while staying subtle.  We suggest rocking your festive hues, but pairing them with other non-valentines day colors like black or navy.  Keeping your wardrobe traditional for the work place?  Add your pop of Vday colors in accessories.  Stack on some red bangles, pumps, beaded necklace, or nail polish.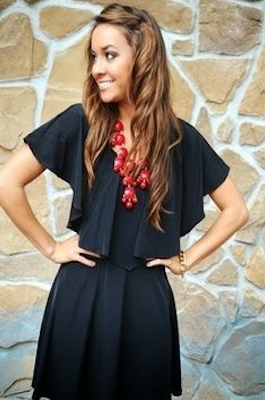 If Valentine's day isn't your thing, grab your best, hot and feminine pieces and embrace your indifferent attitude.  Nothing says, I love myself like a LBD or pencil skirt.
What better way to celebrate love than to show off your love for fashion?! Happy Valentines Day Fashionistas!
Photos from Pintrest.com