Posts tagged
top
To pick a "best-dressed" from the Grammys has always seemed like an overly ambitious decision to make.  So many stars, so many designers, so many styles who could possibly pick one (or ten) favorites? But from all the looks, there was one that stood out to inspire a unique addition to our wardrobes.  The look we can't wait to embrace was inspired by none other than the sensational Katy Perry.  Katy's unique Valentino dress on the red carpet (the dress that opened Valentino's spring 2014 show in Paris) and her stunning ice blue gown for the after party had one thing in common - tulle.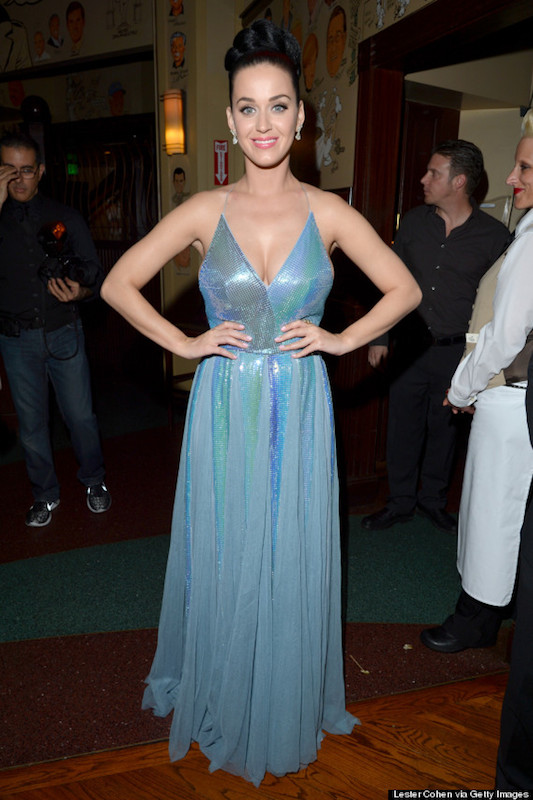 A tulle skirt is definitely the easiest way to incorporate this fairytale fabric.  While the texture itself is whimsical and bold, we like the look of pairing it with a toned down piece like denim or a sweater.  For a more versatile approach, a tulle top is great for layering!  Make it the top layer over a camisole, or the bottom layer under a sweater or jacket.  But wait, it gets better.  Tulle is a great option for this time of year, where it's no longer the cozy holidays, but not yet springtime sunshine.  Tulle's elegant flair hints at the remnants of winter, while its femininity calls for the beauty of springtime.
We can't wait to try incorporate a touch of tulle to our looks!  Thanks Katy Perry for the inspiration, I hope we can rock it as well as you do!
Photos from pintrest.com and huffingtonpost.com
It's officially the season of shopping, and we couldn't be more excited.  Okay, so maybe it's about shopping for gifts, but we all still deserve to spoil ourselves now and then.  After all, what better way to get in the Christmas spirit than with a festive wardrobe?  Whether you're attending or hosting a party this season, it's time to start planning that perfect party outfit.  And if you're not quite sure how to give your look that holiday feel, add some sparkle and experiment with sequins!
Whether you go all out, or try just a touch, sequins are guaranteed to spread holiday cheer.  It's hard to go wrong with a sequin dress, which can work for both formal events or your casual soiree.  Try all-over sparkle or a dress with sequin details!  This statement dress makes it easy to pair with all of your go-to basic accessories. To mute the sequined number, pair it with rich textiles, like leather or velvet. It will tone down the sequins while still giving you that holiday formality.
If that seems like too much too soon, take a shot at sequin separates.  A top, skirt, blazer, or even pants are all amazing holiday pieces.  The possibilities are endless, but be careful not to out gleam the Christmas tree.  Pair these dazzling separates with basic pieces.  A sequin skirt is just right with a black sweater.  Or throw on a sequin blazer over a t-shirt and jeans for an instant party outfit! For an even muted take on this look, pair it with traditional holiday pieces, such as a tartan skirt.
If you already have your favorite LBD set aside for the festivities, introduce sequin accessories as something special for the holidays.  Heels or a clutch are a great way to add a little glimmer to your timeless looks. While sequin-covered attire might seem like a bold purchase, you'll definitely get your money's worth.  After all, you can bring them out again for New Year's!  And even though trends change over the years, the holidays will always be a season to sparkle.