Posts tagged
grammys
To pick a "best-dressed" from the Grammys has always seemed like an overly ambitious decision to make.  So many stars, so many designers, so many styles who could possibly pick one (or ten) favorites? But from all the looks, there was one that stood out to inspire a unique addition to our wardrobes.  The look we can't wait to embrace was inspired by none other than the sensational Katy Perry.  Katy's unique Valentino dress on the red carpet (the dress that opened Valentino's spring 2014 show in Paris) and her stunning ice blue gown for the after party had one thing in common - tulle.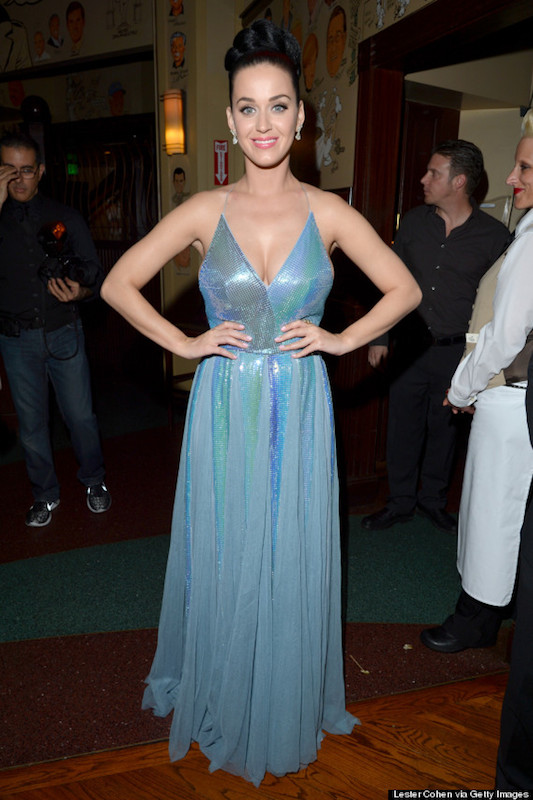 A tulle skirt is definitely the easiest way to incorporate this fairytale fabric.  While the texture itself is whimsical and bold, we like the look of pairing it with a toned down piece like denim or a sweater.  For a more versatile approach, a tulle top is great for layering!  Make it the top layer over a camisole, or the bottom layer under a sweater or jacket.  But wait, it gets better.  Tulle is a great option for this time of year, where it's no longer the cozy holidays, but not yet springtime sunshine.  Tulle's elegant flair hints at the remnants of winter, while its femininity calls for the beauty of springtime.
We can't wait to try incorporate a touch of tulle to our looks!  Thanks Katy Perry for the inspiration, I hope we can rock it as well as you do!
Photos from pintrest.com and huffingtonpost.com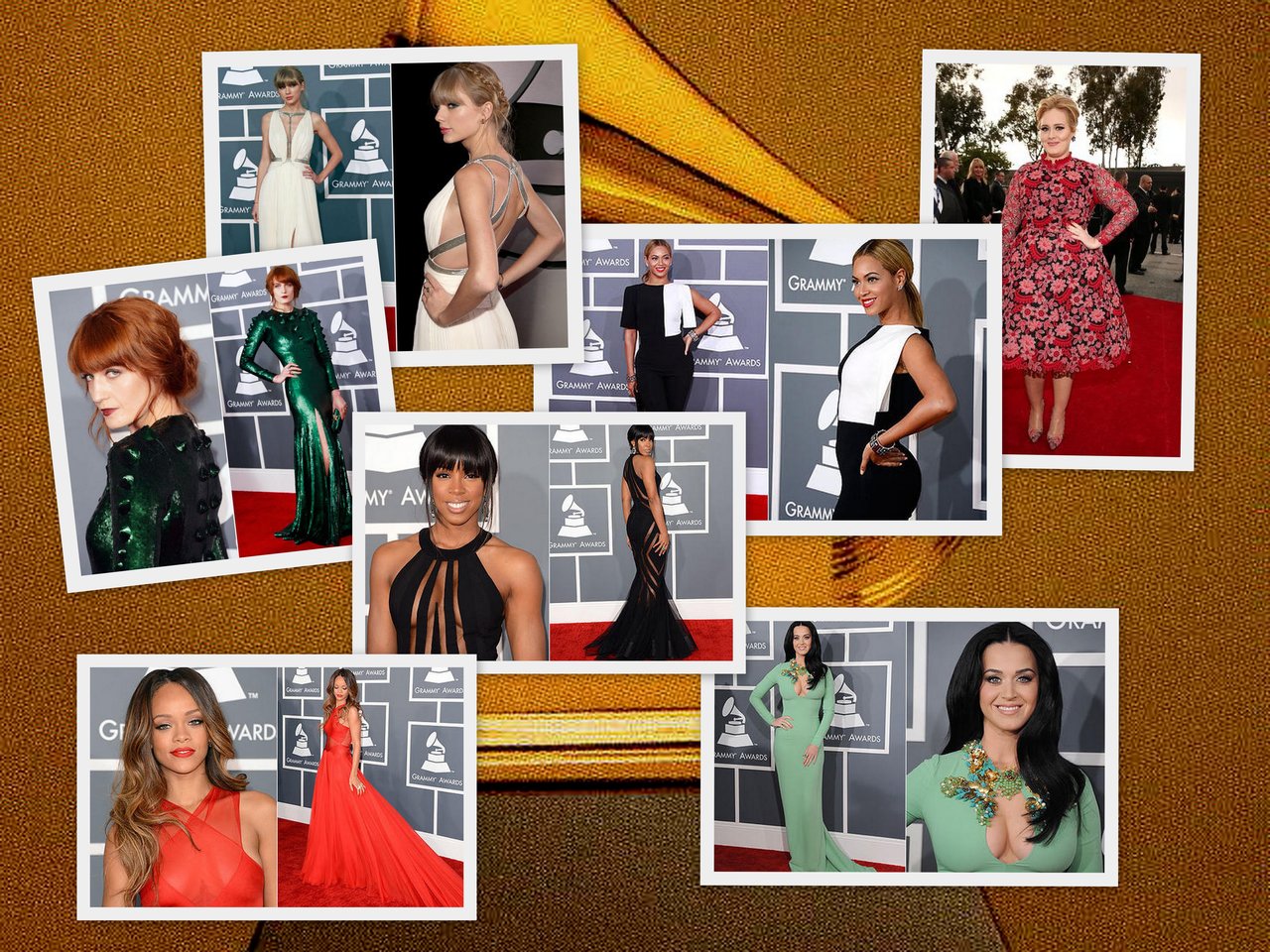 Best dressed and worst dressed are fairly subjective. So this Grammys, we're giving you a look at the seven red carpet appearances that you should know.
1. Taylor Swift in J.Mendel - A mixed bag on this one from critics, personally we like the grecian-dominatrix look, but admittedly it's not her best.
2. Florence Welch in Givenchy - The reviews with this were all over the place, but either way it's worth seeing this surely Jurassic Park-inspired ensemble. (And it's worth noting that emerald green is the color of 2013.)
3. Kelly Rowland in Georges Chakra Couture - It seems like the halftime show wasn't the only boost to this former Destiny's Child member's career. This dress has elevated her to style stardom by critics and fans alike.
4. Rihanna in Azzedine Alaia - This was probably the biggest red carpet surprise of the night, with her pure elegance blowing the disco ball-wearing attendees straight out of the water. People are dying over this more classic look, and we are right there with them.
5. Beyonce in OSMAN by Osman Yousefzada - Bey can do no wrong, so basically everyone should know what she's wearing. This pants option is a pseudo-fashion risk, yet not as buzz-worthy as some of the others.
6. Adele in Valentino - Yet another look that ran the spectrum of the critics' picks. Some love this look, while others thought it was a bit dowdy and overrun with the floral print. We're somewhere in the middle, but she definitely stood out.
7. Katy Perry in Gucci - This one is universally not liked, between the cleavage and the in-your-face spring green color. We're right on board with that.
Stay tuned for our Oscars coverage in two weeks!
Photo credit: latimes.com