Posts tagged
celebrity
I'm still in awe over the dresses from this year's Oscars. There really weren't any looks that I didn't love or thought to be distasteful (even Lady Gaga surprisingly rose to the occasion). What really keeps me watching these red carpet events is the confidence that these women ooze. I know, I know. They are all A-list celebrities, but you have to remember that with the right dress and accessories you can feel like a celebrity too. With that being said, after watching the Oscars there are a few looks that would work perfectly as inspiration for pieces in our own closets.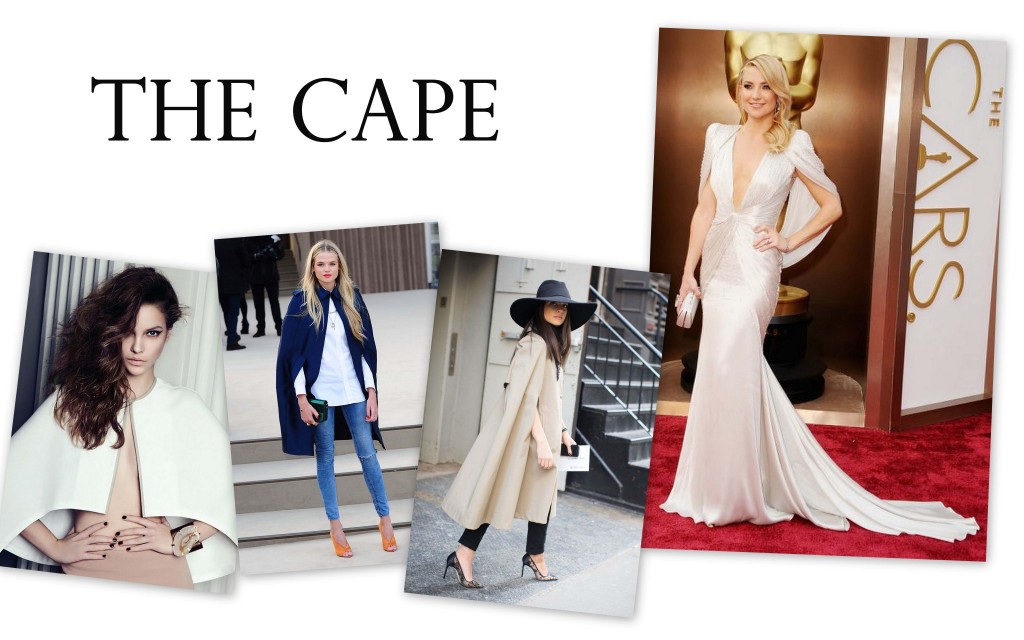 The Cape - As seen on Kate Hudson, a cape is an accessory that can amp up a red carpet look. For us, a cape of more substantial material can do the same as an everyday look. With jeans and a t-shirt or dressed up with skinny pants and an oversized hat, the cape can take your look to a whole other level. How chic does a cape look just draped every so slightly onto the shoulders?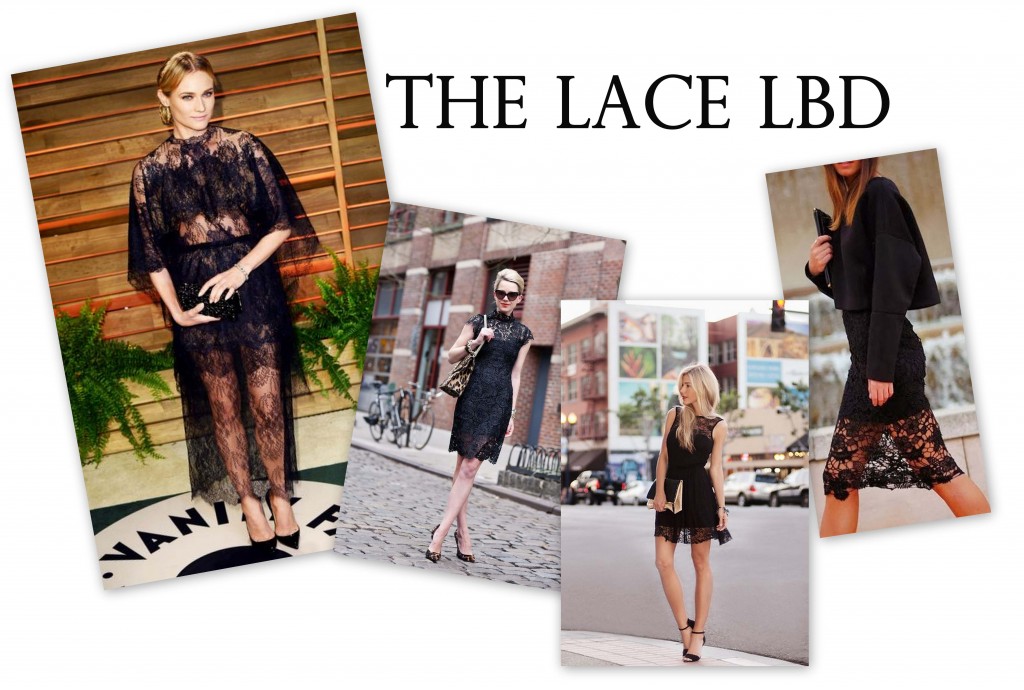 The Lace LBD - Who doesn't love a little black dress? Oh wait, no one. It is the staple piece that we all already have in our closets (if you don't, then you got to get one - life changing!) because it makes women feel like a powerhouse. So, why not add sophisticated lace to your LBD? Let's take Diane Kruger's Valentino frock. What is so prefect about this dress is that you're showing skin and totally covered up all at the same time. How provocative is that?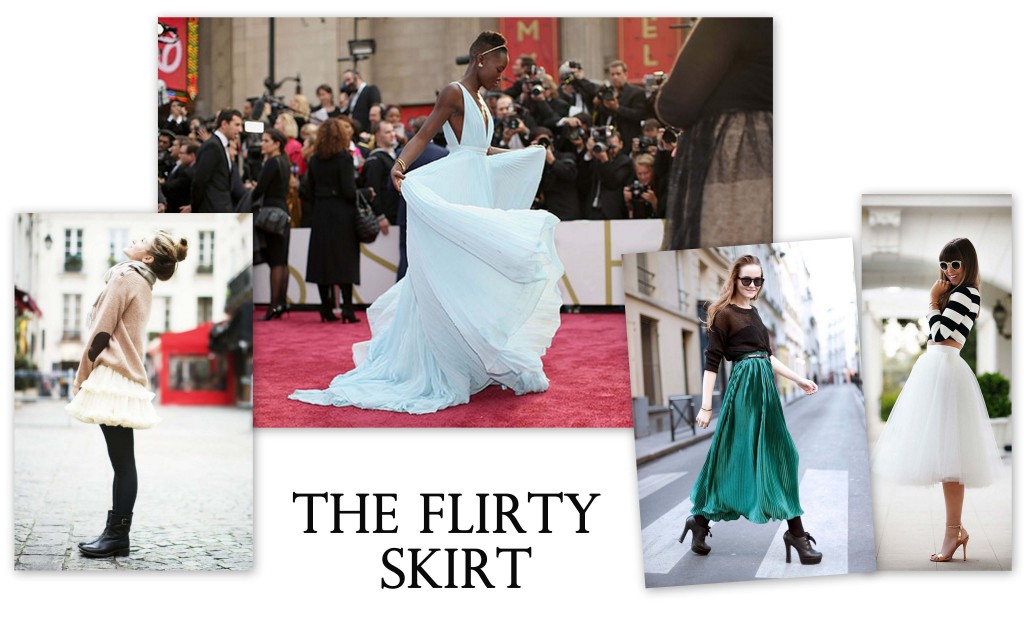 The Flirty Skirt - I couldn't write a blog post about the Oscars and not include Lupita Nyong'o. Her custom Prada gown was straight out of a fairy tale. How fun would it be to twirl in a flowy skirt until you were dizzy, like when you were a kid? That's what her dress makes me want to do. Off the red carpet, a long or short flirty skirt is all you need to feel like a princess.
I am definitely going to be on the hunt for these pieces after watching the Oscars! These pieces can transitional your wardrobe and make you feel like a celebrity. Don't take my word for it, just look at how amazing these ladies look!
~Taylor, fashioniSTA
Photo Credits: Refinery29 and Pinterest