Posts tagged
wool
I'm sure all fashionistas would agree, we hate having to cover up our outfit every time we go outside when it's cold out. In the winter, your coat is the outfit the world sees, and at  STA we love sporting jackets that are as fashionable as we are. But with so many to choose from, how do you know which coat best suits you?! Like your outfit, have your winter coat reflect your personality! Here are a few celebrity style inspirations to help you pinpoint your coat personality:
Trench Coats and Wool Blends
Personality Traits: Elegant, classic, classy, pretty, composed, girl-next-door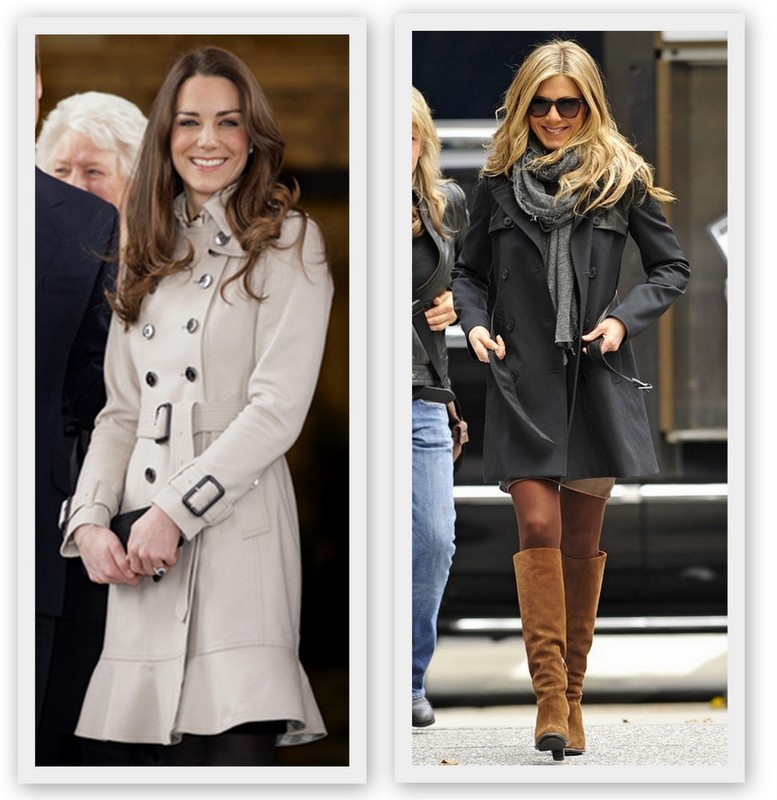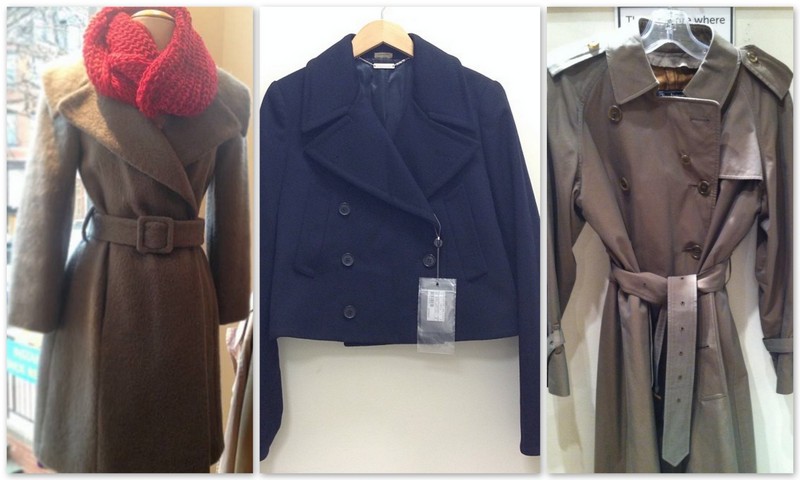 Inspiration: Kate Middleton and Jennifer AnistonAt STA:
A wool peacoat or a classic trench are the perfect cover for a nice occasion, or when you feel like looking sleek and put together.  The simple addition to your outfit not only keeps you warm, but exudes your beautiful and confident personality.  It's impossible to go wrong with this sophisticated outerwear.
At STA:
Susana Monaco mohair/wool - STA 219 Newbury St.
Alexander McQueen short peacoat wool/cashmere - STA Portsmouth
Burberry Olive Trench - STA Wellesley
Fur
Personality Traits: Bold, Fearless, Confident, Diva, Glam
Inspiration: Victoria Beckham and BeyonceAt STA:
The look speaks for itself.  Nothing says "I'm a star" like fur.
At STA:
Lapin cat vest - STA Gramercy Park
Mink - STA Gramercy Park
Ombre dyed fox fur - STA Brookline
The Puffer
Personality Traits: Easy-going, fun, casual, big personality, lovable
Inspiration: Reese Witherspoon and Sofia VergaraAt STA:
The puffer is the "ready for anything" coat.  Whether your running errands, off to work, or out for the night, the puffer can handle anything.  Its versatility and undeniable warmth gives that "girl next door" feel, who's easy going and up for anything.  And who doesn't love a little fur trim when trying to add a little bit of edge?
At STA:
Northface Puffer Jacket - STA Portsmouth
Moncler Puffer - STA Charles St.
Cole Haan quilted jacket - STA Portsmouth
Unconventional and Daring
Personality Traits: Bold, Daring, Confident, Striking, Show-stoppers, risk-taker, trend-setter
Inspiration: Jessica AlbaAt STA:
Vests, bright colors, and different textures are all ways to bring unique flair to your outerwear.  Who needs to follow trends when you can set your own?  Whatever your heart desires, there's a coat out there to match.  And when you flaunt it on the streets, everyone can tell that's a girl with a fun, unique, and glamorous style.
At STA:
T by Alexander Wang jacket with leather sleeves - STA Nolita
Barbour vest - STA Charles St.
Bod n Christensen bomber jacket - STA Brookline
Barneys leather vest - STA Gramercy Park
Whatever your personality, flaunt it to the world through your winter coat!
Photos: pintrest.com
Let's admit it, we all love a good dress.  An understatement I know, but who can resist their cute and flirty feel while also being the most comfortable option out there?  We mostly think of dresses as a summer essential.  But just because it's getting colder doesn't mean you have to hide those legs just yet.  To get that perfect fall feel, bring on the textures!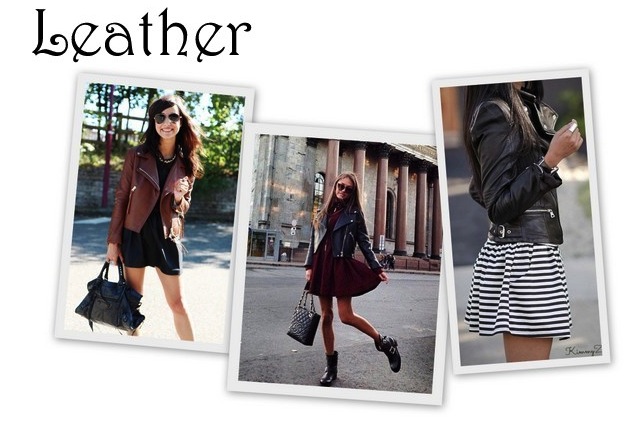 That's right, this season leather is making a comeback once again, and we couldn't be more excited.  Whether it's a jacket, boots, or bag, what better way to add both edge and sophistication?  Just take your summer dress and throw on your favorite leather pieces. The simple accents can turn any dress into a fearless fall ensemble. We love complementing the flirty feel of a dress with the cool confidence of a leather jacket.  Add a leather bag for a timeless sophisticated touch.  And don't forget your leather boots to enhance that autumn feel. Goodbye sandals, these boots were made for walking.
Quilted pieces are a must-have this fall.  Channel your inner diva and rock your dress with a quilted bag, or strut your stuff in quilted shoes.  Even try a dress that's partially quilted (but careful not to overdo it!).  We love playing up the little black dress with a pop of color from a quilted cross-body bag.  Even pair your go-to floral dress with a quilted jacket or purse!  The soft pillow-y texture can perfectly transform any dress to a killer outfit for the colder season.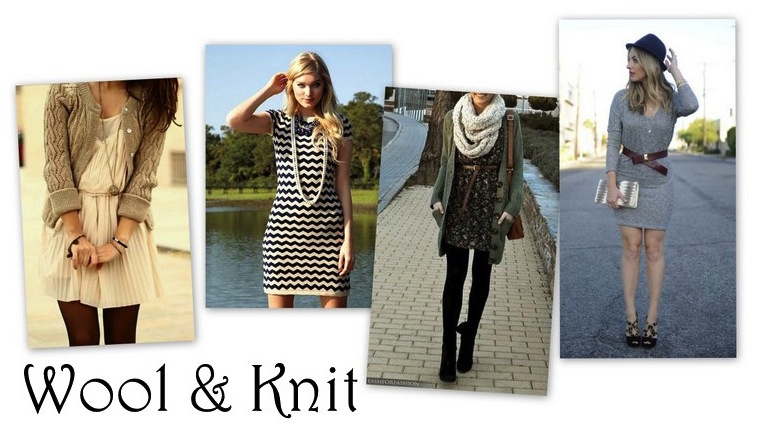 Stay warm and cozy with a classic fall look, wool and knit.  Add a knit scarf or sweater to bundle up for the brisk days, or add a touch of bohemian with wool tights.  We love extending the life of our summer florals or stripes by pairing them with an over-sized cardigan. And we can't resist the good old-fashioned sweater dress for an instant autumn style. This texture is a timeless fall fashion that's fantastic for embracing the season.
So search your closet to its deepest corners, hit the racks at your favorite store, and flaunt your fall dress with confidence!
Photo Credits: pintrest.com, tumblr.com, lilypulitzer.com; Cupcakes and Cashmere