Posts tagged
delman
It was well worth it ladies. Black Friday was everything it promised to be, and more.  50% off everything? Are you serious?  Needless to say we had some trouble controlling ourselves. But that's what Black Friday is for.
Once the floodgates opened at 7am I went straight for the shoe department. I certainly scored there, Marc by Marc Jacobs heels, BCBG wedges, and Delman flats! (some shoes you just have to wear out of the store…)  Both the Marc Jacobs and the Delmans were a steal for just $50 (85% off their original retail prices!), I could hear the choir singing with rejoice.

Despite all of our planning, nothing could truly prepare us for the big day.  Now cradling my shoes, I got a bit frantic during the next phase of my attack, running from rack to rack of clothing trying to find my size.  There was no time to waste, I had to fish through before someone else grabbed the Chanel dress of my dreams.  And like taking candy from a baby, my dress went home with another girl.  Hard to complain, I still left with two beautiful tops, an STA statement necklace and cocktail ring!  All together it came to under $70.  I'll take it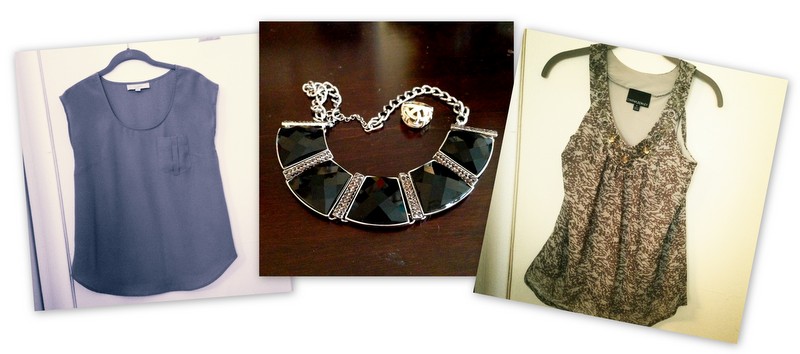 Unsurprisingly, the girls managed to clean up as well, with a beautiful Moncler coat for $150 and Charlotte Olympia flats for $75 (again, both were almost 90% off their retail price). It's a Black Friday miracle.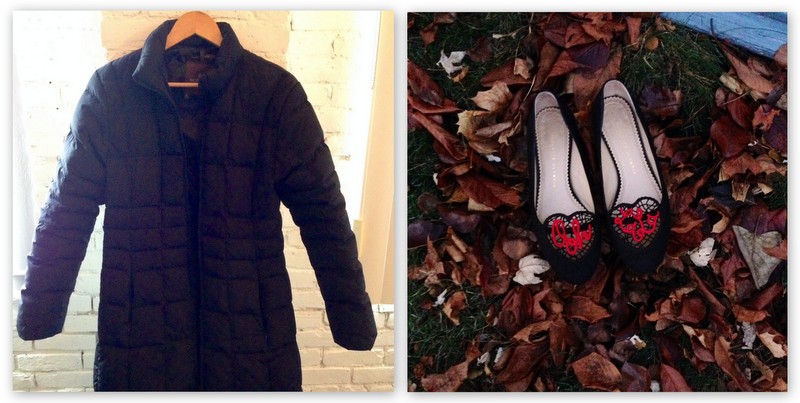 While we definitely managed to rack up a grand total, it was more than worth it.  It's the one day of the year where you can go a little crazy.  Besides, on Black Friday, what happens in STA stays in STA.
Springtime brings college graduations and often the beginning of summer internships. Stepping out into the real, working world can be scary, especially if the only work-appropriate attire that you own is an interview suit. There are a few life-saving pieces that many people overlook, but are definitely worth making part of your style survival lineup:
Flats
In your first working experience, you will probably have a job where you will need to bring upper or mid-level management their coffee. And you will need to do it quickly, usually by running. Give yourself a break and wear flats – at least for the first few weeks – so you don't have to worry about maintaining your balance in heels. Cole Haan flats are like an extra lifeline with their Nike Air technology, but any pair of soft, leather flats work great. Either invest in a neutral color – such as Chanel black or nude leather – or use your flats to liven up your office outfit by adding subtle embellishments as seen with Vera Wang Lavender Label or Delman. Also, flat boots are completely acceptable as well, and you can usually commute in them.
Great designers to consider: Chanel, Tod's, Cole Haan, Pour La Victoire, Delman, Lavender Label Vera Wang, Joie
Raincoat
It never occurred to me when I got my first job that I would need to commute there as well. What also never occurred to me was that it might rain. One of the best decisions you can make is investing in a rain jacket with a hood. Go for the double-team on this one and find a jacket that you can also wear when the weather is nicer, whether it's a classic Burberry trench or a toggle front option from Jane Post.
Great designers to consider: Burberry, Theory, Jane Post, Preta LoBue
Basic Tanks and Blouses
One of the great life lessons I received when I started working was that you can never have enough basic tanks. Stockpile them in a variety of colors that you can use to layer, and never underestimate how many you will go through in the course of a week. In addition to these essentials, I also learned that investing in colorful and patterned blouses is key. While basic tanks work great under cardigans, structured blouses create instant professionalism when standing alone. Go for traditional neutrals to establish the basics, but also try bold colors and subtle embellishments – these become the new neutrals. These details on top will transform your skirts and pants from separates into a cohesive ensemble. While fitted blouses work with any look, you can pair looser tops with skinny jeans or tuck them into your pencil skirts for a professional, yet chic outfit. Even if you don't work in a creative field, you can still wear an embellished or colorful tank – mastered by Tory Burch – under a blazer and with a conservative skirt or pants.
Great designers to consider: Basic Tanks-James Perse, Vince, Theory; Blouses- J.Crew, Tory Burch, Nanette Lepore, Diane von Furstenberg
Cardigans
Office weather can be unpredictable at best. Instead of wrapping yourself in a blanket when it gets too cold or wearing your coat indoors, make a cardigan a critical staple of your style survival kit. One sage piece of advice I learned: a black cardigan is like a best friend, it will help you out in any fashion situation. Make sure that you have at least one that's fitted as well as a longer, looser cardigan and you'll have any outfit covered. Feeling bolder? Experiment with different sleeve lengths, materials, colors and buttons to spice up your wardrobe.
Great designers to consider: J.Crew, Tory Burch, Juicy Couture
Commuting Tote
While you won't need to show up at the office with a full set of luggage, you will need at least one tote bag, usually in addition to your purse. This bag will help you cart around extra work materials in addition to your lunch or cardigans, so make sure it has sturdy handles and a roomy interior, but opt for one that is still slim enough to fit in your desk drawer. From clear and plastic to slim and leather, this bag will become an indispensable part of your working routine.
Inside your tote should also be a golden nugget of fashion wealth: a shoe bag. Since commuting in your nice shoes is generally impossible, carrying a small cloth bag for your commuting footwear will give you the peace of mind that you aren't bringing the street grime into your tote.
Great designers to consider: Louis Vuitton, Marc by Marc Jacobs, Tory Burch, Lulu Guinness, Carlos Falchi, Bottega Venetta
Ok recent grads, good luck with your jobs!  We know you will be (and look!) great.
~Ashley, FashioniSTA, Second Time Around