Posts tagged
tote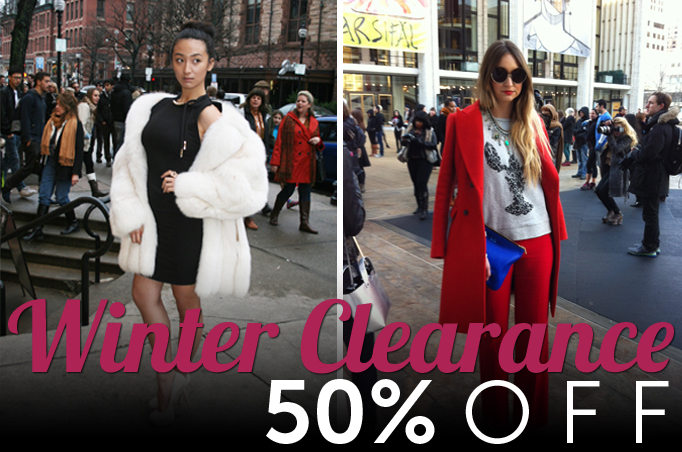 You heard right.  Right now at STA we're hosting our winter clearance sale! As usual, we plan to take full advantage of this indecently awesome opportunity.  New arrivals, furs and jewelry are 20% off and EVERYTHING ELSE is 50% off?  Excuse me while I grab my purse and my shopping list.
For this sale in particular, I'll be looking for winter to spring transition pieces.  And as always, investment pieces that I haven't bitten the bullet for yet.
1. Rain Boots
Rain boots are a winter and spring essential.  They're great for this time of year because you can continue to wear them as it snows in to March, and then there they are, ready to go for spring showers!  They especially irresistible when they're Tory Burch.  Not only are these weather-proof, but they look so similar to riding boots that you can wear them with any daytime outfit.  Jeans, leggings, skirts you name it, these Torys are awesome in any season, any outfit and any weather.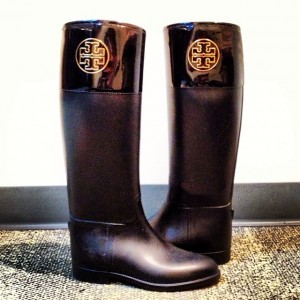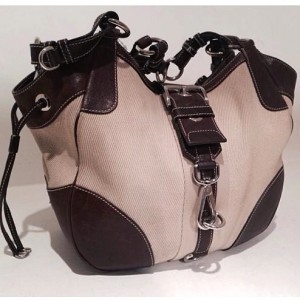 2. Designer Tote
There comes a certain point where it's about time we have a nice, big tote in a killer designer.  The problem is, the bigger the bag, the higher the price.  Well ladies, 50% off couldn't have come at a better time.  Is there a Prada, Louis or Milly bag you've been stalking for weeks?  It's 50 % off.  Especially in a neutral color, a big shoulder bag can fit any season.
3. Flats
We all know February, March and April can never make up their mind as to what season they really want to be in.  It's obviously too cold for sandals, but on those sporadic warm days you want to give your boots a break.  What better time to be equipped with a classic pair of flats?  Not only are they the perfect transition shoe from winter to spring, but they are also ridiculously easy to match with all outfits.  Dress them up, dress them down, they go with anything and everything.  Wear them to work with your crisp trousers, on the weekends with jeans or at night with a dress.
4. Vest
Vests are statement piece that are perfect for transitioning between seasons.  Especially in a faux fur, they have a cozy winter feel, but are warm enough for those spring-like days when you'd rather leave your coat at home.  Not only are they seasonally versatile, but they make a simple long sleeved shirt look stunningly fashionable.
See you there!
I'm sure you've been anticipating a rather extensive list, as usual.  But as a fashioniSTA, what else do you expect?  For your convenience I've narrowed it down to my top ten items.  You can find every item on my list at STA.  And while you're there, maybe you'll even get some more ideas!  So here it is.
A Fashionista's Christmas List:

Chanel Earrings  (STA 324 Newbury St.)
Fur Vest
Tory Burch Boots (STA Philadelphia)
David Yurman Crossover Ring
Juicy Couture Watch (STA Haddonfield)
Louboutin Pumps
Alice and Olivia Sequin Dress (STA Englewood)
Hermes Cuff
Valentino Kaleido Gem Tote (STA South Miami)
Louis Vuitton Scarf
Now I know fashion isn't really your forte, so I understand if this list is a little intimidating to tackle.  So if you can't get them, it's okay.  I can always go to the…
SALE at STA the day after Christmas!  From 9am-12pm everything at STA is 50% off!
Then after 12pm, there's 20-30% off the entire store!
As a present for myself, I'll be hitting the after Christmas sale at STA.  I promise I've been good all year.  Merry Christmas Santa.
Sincerely,
A FashioniSTA
Photos from STA Facebook pages and pintrest.com
First Job Fashion Survival Kit: Your Work Wardrobe Lifesavers
Springtime brings college graduations and often the beginning of summer internships. Stepping out into the real, working world can be scary, especially if the only work-appropriate attire that you own is an interview suit. There are a few life-saving pieces that many people overlook, but are definitely worth making part of your style survival lineup:
Flats
In your first working experience, you will probably have a job where you will need to bring upper or mid-level management their coffee. And you will need to do it quickly, usually by running. Give yourself a break and wear flats – at least for the first few weeks – so you don't have to worry about maintaining your balance in heels. Cole Haan flats are like an extra lifeline with their Nike Air technology, but any pair of soft, leather flats work great. Either invest in a neutral color – such as Chanel black or nude leather – or use your flats to liven up your office outfit by adding subtle embellishments as seen with Vera Wang Lavender Label or Delman. Also, flat boots are completely acceptable as well, and you can usually commute in them.
Great designers to consider: Chanel, Tod's, Cole Haan, Pour La Victoire, Delman, Lavender Label Vera Wang, Joie
Raincoat
It never occurred to me when I got my first job that I would need to commute there as well. What also never occurred to me was that it might rain. One of the best decisions you can make is investing in a rain jacket with a hood. Go for the double-team on this one and find a jacket that you can also wear when the weather is nicer, whether it's a classic Burberry trench or a toggle front option from Jane Post.
Great designers to consider: Burberry, Theory, Jane Post, Preta LoBue
Basic Tanks and Blouses
One of the great life lessons I received when I started working was that you can never have enough basic tanks. Stockpile them in a variety of colors that you can use to layer, and never underestimate how many you will go through in the course of a week. In addition to these essentials, I also learned that investing in colorful and patterned blouses is key. While basic tanks work great under cardigans, structured blouses create instant professionalism when standing alone. Go for traditional neutrals to establish the basics, but also try bold colors and subtle embellishments – these become the new neutrals. These details on top will transform your skirts and pants from separates into a cohesive ensemble. While fitted blouses work with any look, you can pair looser tops with skinny jeans or tuck them into your pencil skirts for a professional, yet chic outfit. Even if you don't work in a creative field, you can still wear an embellished or colorful tank – mastered by Tory Burch – under a blazer and with a conservative skirt or pants.
Great designers to consider: Basic Tanks-James Perse, Vince, Theory; Blouses- J.Crew, Tory Burch, Nanette Lepore, Diane von Furstenberg
Cardigans
Office weather can be unpredictable at best. Instead of wrapping yourself in a blanket when it gets too cold or wearing your coat indoors, make a cardigan a critical staple of your style survival kit. One sage piece of advice I learned: a black cardigan is like a best friend, it will help you out in any fashion situation. Make sure that you have at least one that's fitted as well as a longer, looser cardigan and you'll have any outfit covered. Feeling bolder? Experiment with different sleeve lengths, materials, colors and buttons to spice up your wardrobe.
Great designers to consider: J.Crew, Tory Burch, Juicy Couture
Commuting Tote
While you won't need to show up at the office with a full set of luggage, you will need at least one tote bag, usually in addition to your purse. This bag will help you cart around extra work materials in addition to your lunch or cardigans, so make sure it has sturdy handles and a roomy interior, but opt for one that is still slim enough to fit in your desk drawer. From clear and plastic to slim and leather, this bag will become an indispensable part of your working routine.
Inside your tote should also be a golden nugget of fashion wealth: a shoe bag. Since commuting in your nice shoes is generally impossible, carrying a small cloth bag for your commuting footwear will give you the peace of mind that you aren't bringing the street grime into your tote.
Great designers to consider: Louis Vuitton, Marc by Marc Jacobs, Tory Burch, Lulu Guinness, Carlos Falchi, Bottega Venetta
Ok recent grads, good luck with your jobs!  We know you will be (and look!) great.
~Ashley, FashioniSTA, Second Time Around