Posts tagged
season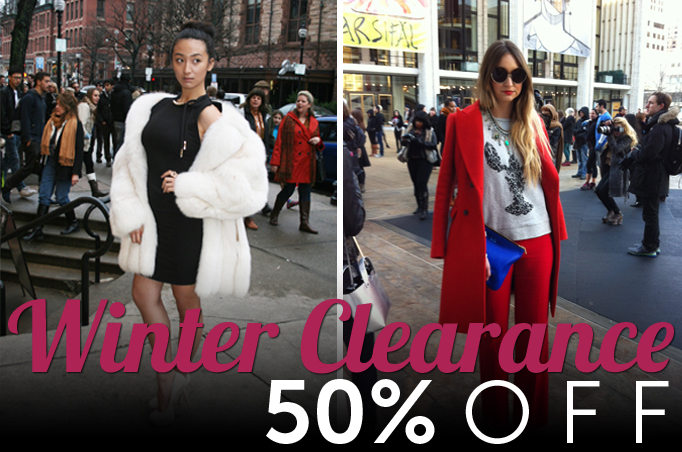 You heard right.  Right now at STA we're hosting our winter clearance sale! As usual, we plan to take full advantage of this indecently awesome opportunity.  New arrivals, furs and jewelry are 20% off and EVERYTHING ELSE is 50% off?  Excuse me while I grab my purse and my shopping list.
For this sale in particular, I'll be looking for winter to spring transition pieces.  And as always, investment pieces that I haven't bitten the bullet for yet.
1. Rain Boots
Rain boots are a winter and spring essential.  They're great for this time of year because you can continue to wear them as it snows in to March, and then there they are, ready to go for spring showers!  They especially irresistible when they're Tory Burch.  Not only are these weather-proof, but they look so similar to riding boots that you can wear them with any daytime outfit.  Jeans, leggings, skirts you name it, these Torys are awesome in any season, any outfit and any weather.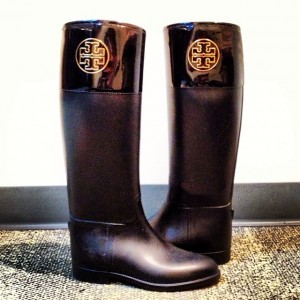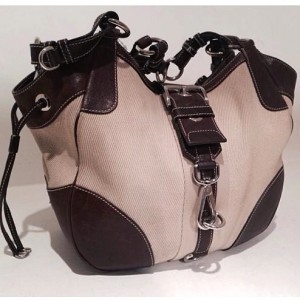 2. Designer Tote
There comes a certain point where it's about time we have a nice, big tote in a killer designer.  The problem is, the bigger the bag, the higher the price.  Well ladies, 50% off couldn't have come at a better time.  Is there a Prada, Louis or Milly bag you've been stalking for weeks?  It's 50 % off.  Especially in a neutral color, a big shoulder bag can fit any season.
3. Flats
We all know February, March and April can never make up their mind as to what season they really want to be in.  It's obviously too cold for sandals, but on those sporadic warm days you want to give your boots a break.  What better time to be equipped with a classic pair of flats?  Not only are they the perfect transition shoe from winter to spring, but they are also ridiculously easy to match with all outfits.  Dress them up, dress them down, they go with anything and everything.  Wear them to work with your crisp trousers, on the weekends with jeans or at night with a dress.
4. Vest
Vests are statement piece that are perfect for transitioning between seasons.  Especially in a faux fur, they have a cozy winter feel, but are warm enough for those spring-like days when you'd rather leave your coat at home.  Not only are they seasonally versatile, but they make a simple long sleeved shirt look stunningly fashionable.
See you there!
Fashionistas, we all know neutral doesn't mean boring.  This season especially, Pantone has introduced some enchanting new shades to change up your usual neutral looks.
Pantone's new take on neutrals can turn your look from basic to fashion forward without being flashy.  The calm lush shade of deep lichen is perfect for an earthy yet edgy feel.  The smoky turbulence shade is cool yet sophisticated.  And the ever smooth and sensational shade of brown is carafe, for a classic and upscale look.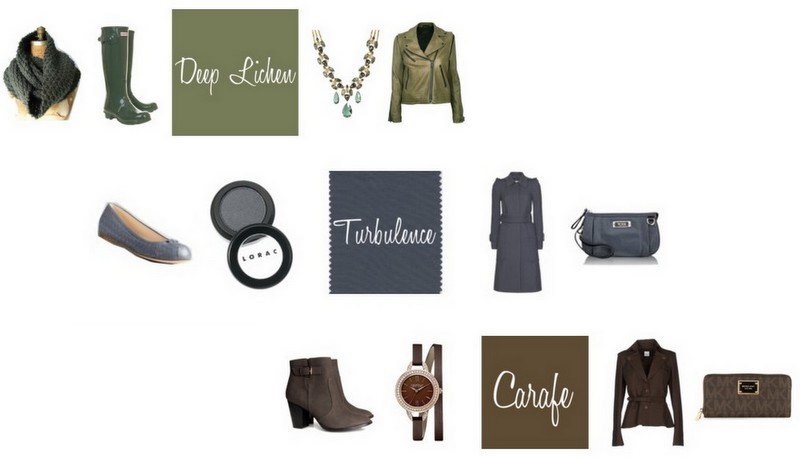 We can't get enough of these fresh non-traditional neutrals.  Pantone also features subtle yet stunning jewel tones and vivid, upbeat brights in this season's palate, which beautifully enhance the neutral hues.

The new neutral shades are a great way to change up your usual black, navy, brown, or khaki go-to's.  Mix and match them together or pair them with Pantone's Fall 2013 jewel tones and brights.  You can do just a splash of color or go all out, whatever your mood may inspire.

We love these fashionista's color combos!  The turbulence coat with an acai pant is perfect for a cool, urban look.  Pairing carafe tights with a samba skirt perfectly embraces the warm, fall feel.  Get the rustic, yet chic, style with a deep lichen skirt and a pop of color, like a samba cross-body bag.  And finally, we are loving the layering of a lichen green jacket over a vibrant color like koi!
Get creative!  These hues can mix and match to best embrace your unique and stunning style.
~Anne, fashioniSTA
Photo Credits: polyvore.com, pantone.com, pintrest.com