beauty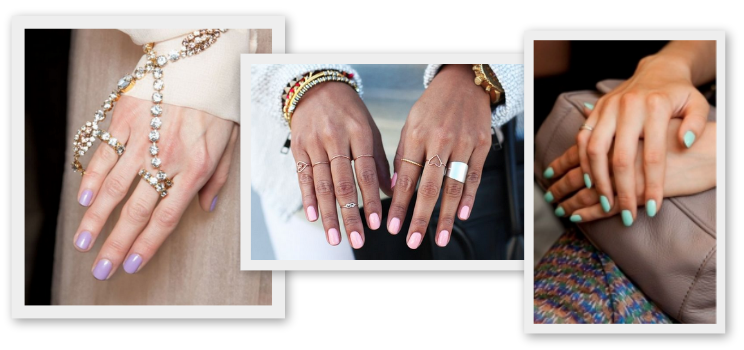 I have a confession to make: I'm obsessed with nail polish. I'm not joking when I say I have at least 50 bottles. I spend more time perusing the nail polish aisle of CVS and Sephora than any normal person should. I don't know why or how this obsession started, but there's no stopping it. And, just like clothes, nail polish colors go in and out of style, meaning I'm always looking for the newest hue to paint on my fingers and toes.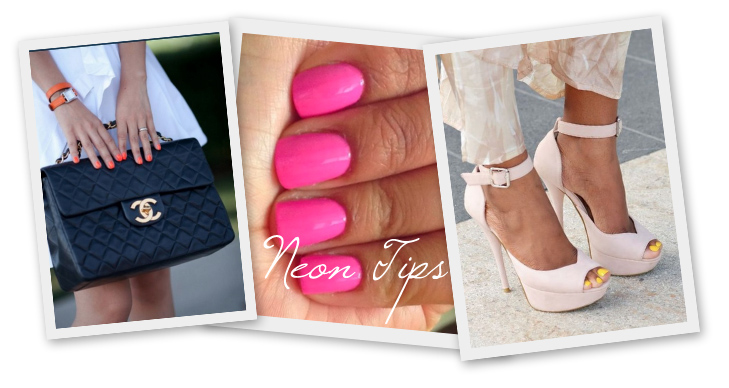 When the weather gets nicer, we discard our harsh black winter coats and thick gray sweaters for lighter, sunnier clothes. Nail polishes are no different. If you're not afraid of a little color, this season is the time to go for it! Pastel nail colors are a great way to transition from winter to spring without worrying about your nails looking too bright. My favorite pastel colors are mint green and lilac, but if wearing nontraditional nail colors isn't work-appropriate, pale pink is just as lovely. Want your fingers and toes to stand out a little more? Orange is one of this season's hottest colors, and looks fantastic on the nails. If you're even more daring, give a neon manicure a try. Neon colors are one of spring's biggest fashion trends, and automatically add a pop to any outfit (remember my earlier post about all-white monochrome? Imagine that with a hot pink manicure—awesome!).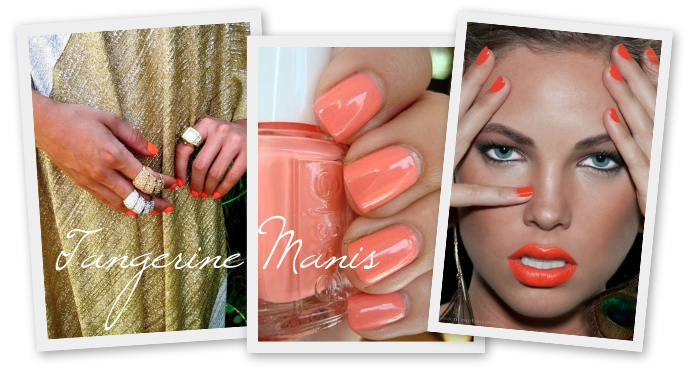 Not so much into highlighter or Easter egg-colored nails? Spring nail polish trends don't just stop there. Nude polishes are just as trendy, and add an air of sophistication to any manicure; plus, they make fingers look longer and slimmer (and you don't have to worry about clashing with your outfit!).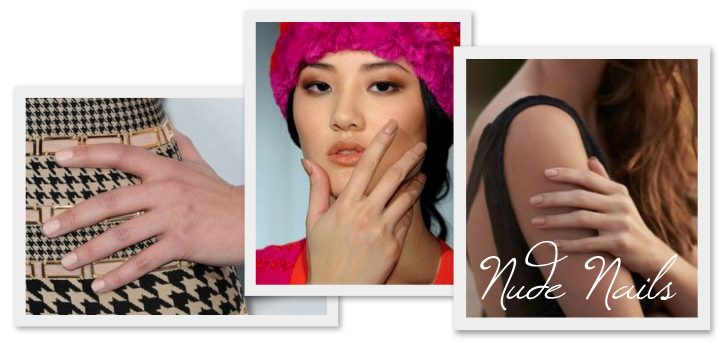 Whether you choose to rock a color or keep it chic and simple in a neutral shade, make sure your nails are just as ready for spring as you are!
~Alyssa, fashioniSTA
(Image credits: http://fashion-ocd.tumblr.com/, obaz.com, flare.com, pinterest.com, sarahpatricia.com.au)