Posts tagged
parties
We're almost there fashionistas!  Just a few more days until Black Friday, only the best day of the year for us shopaholics.  I have to admit, I'm getting more and more excited by the minute, but I'm also getting nervous!  There'll be so much to shop for, and so little time!  I can't go in without a plan.  It's time to assess my closet and figure out exactly what I need to track down on the big day.
There are 10 items I definitely can't go home without on Black Friday.
The List: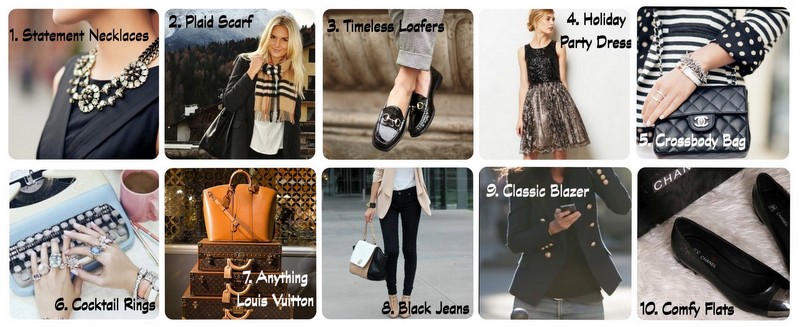 1. Statement necklaces
2. Plaid (Burberry) scarf
3. Timeless loafers
4. Holiday Party Dress
5. Cross body bag (appropriate for day and night!)
6. Costume rings
7. Anything Louis Vuitton8. Black Jeans
9. Classic Blazer
10. Killer (but comfy) Flats
… and 11. Anything with tags is a perfect gifts for friends
Make your lists ladies, time is running out!
Photo Credits: pintrest.com